Lord Hobo Brewing in Woburn, Massachusetts was founded in 2015 and began pumping out some fun New England style beers much to the delight of hop heads in the great North East. Lord Hobo has built itself on the IPA, focusing on the hazy side of things and has found great success in their short time in operation. In May 2017, the Brewer's Association released their annual report of craft brewery production for 2016 and found that Lord Hobo was the only brewery to break through an overall downtrend for breweries in the New England region, seeing 413% growth, going from 3,000 barrels produced in 2015 to 15,400 last year.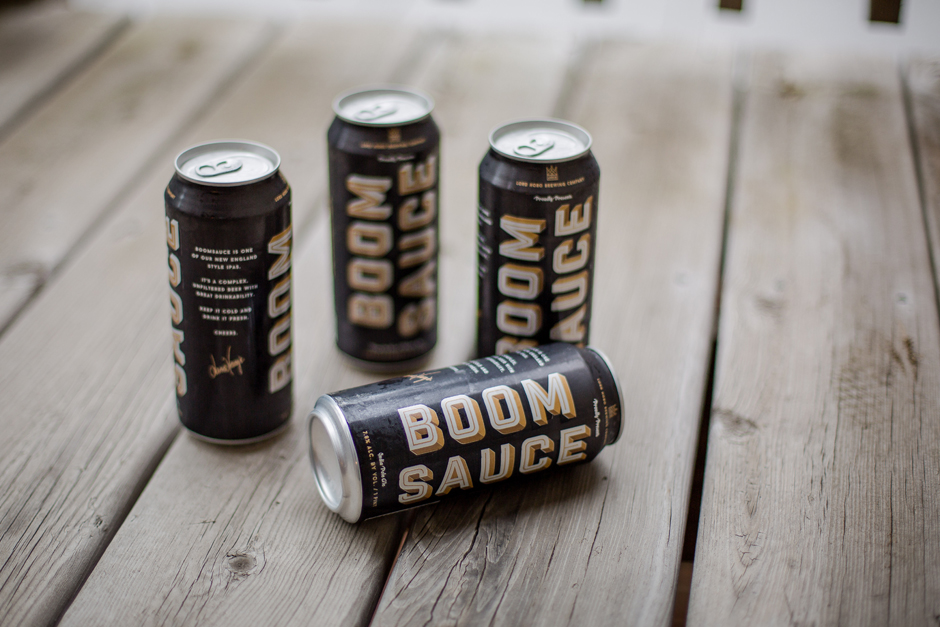 The Rise of Lord Hobo
There's little question as to why Lord Hobo has enjoyed early success and rapid growth. IPAs have found true staying power in a fickle and trend-based craft beer industry. It's an ever-emerging style that manages to pull new sub-categories out of it's metaphorical hat on a yearly basis. From IPAs made with peppers,  wild IPAs, session IPAs, black IPAs, the dreaded white IPA (good riddance) to the most recent trend of hazy New England IPAs.
When product moves, it opens eyes and as such, brewers across the country have begun to embrace the style. Some begrudgingly and some, like Lord Hobo, have built their entire business model on the style, hoping for nothing but hazy daze ahead. I was able to try some of their flagship IPA, Boomsauce and was saddened, not because it was bad — quite the opposite! But because I can't get my hands on it whenever I want. This is all such a tease!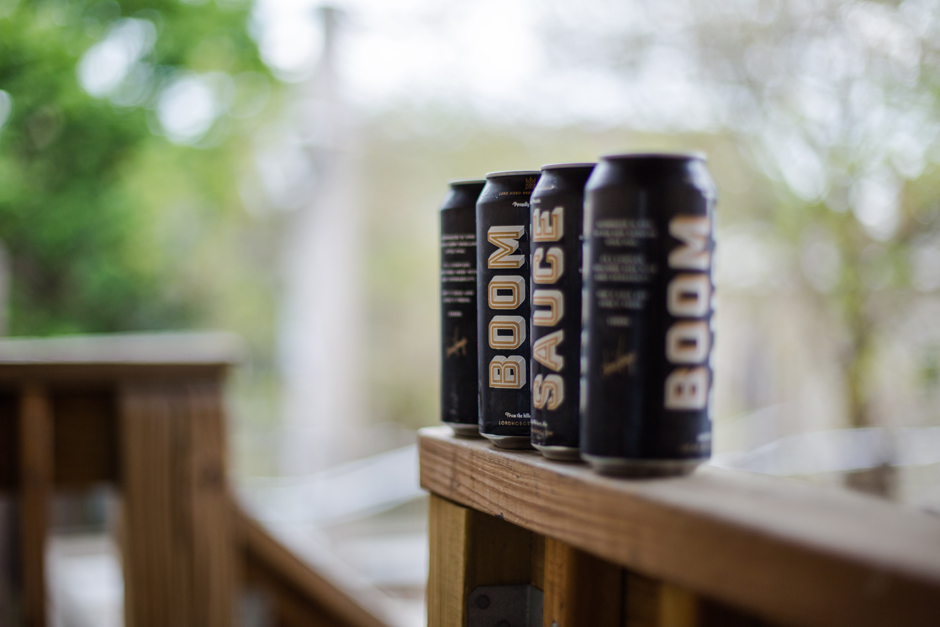 Dissecting The Sauce
First, the branding is pretty on-point. Simple. Memorable. Onomatopoeia. I dig it. Second, the beer itself is a fine balance between boozy (7.8%) and being crushable. Don't get me wrong, Boomsauce has a bite that definitely lets you know a few might put you on your ass, but it's also sweet, with lower carbonation for a smooth drinker that goes down a bit too easy. Out of a four pack, I drank three in one sitting. Now that's a glaring endorsement from someone like myself that rarely drinks the same beer twice in one drinkin' session.
After getting to know Lord Hobo via alcohol absorption, I had the opportunity to ask Daniel Lanigan (Bossman/CEO) a few questions about Boomsauce and the brewery in general.
What is your favorite thing about New England IPAs? 
They tend to be less sweet, have better aroma, have less carbonic bite, are softer on the palate and generally have less of a lingering bitterness. 
Describe your philosophy and approach to brewing beer. 
Beer is the world's most affordable luxury item. We brew beers that are approachable by geeks and tire-kickers alike. We deliberately use less carbonation so that flavor is delivered more quickly.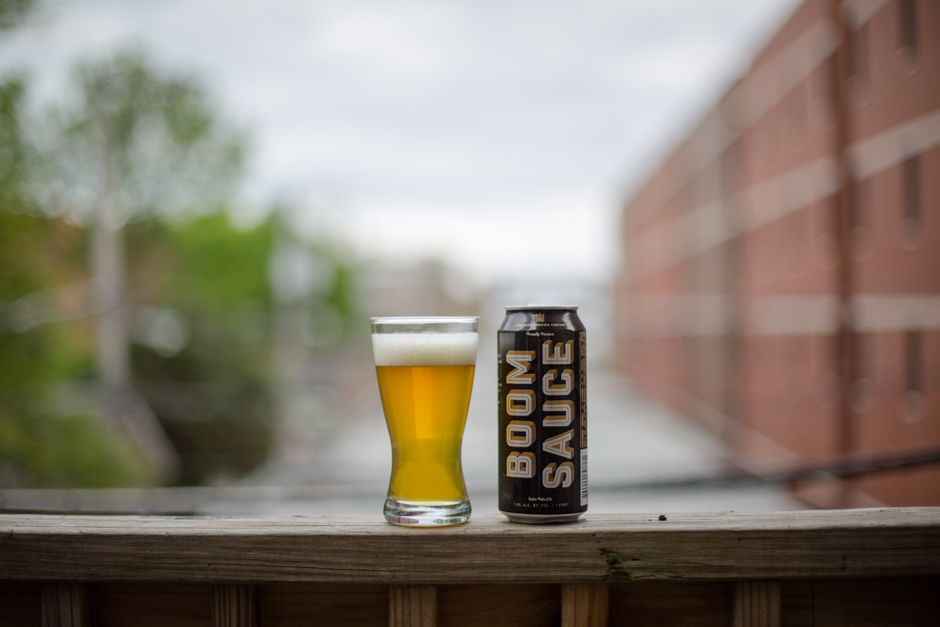 Boomsauce is a blend of two other IPA recipes from Lord Hobo. How did the idea to combine your other beers into Boomsauce come about?
The idea is to blend two or three great beers into something as close to perfection as possible. We don't blend anymore, but we will go back to blending when we have larger bright tanks.
How long did it take to get the recipe right, what were some of the issues, imperfections or changes that had to be worked out? 
It took four months to get Boomsauce right. At first we were getting more malt extraction than we'd wanted.  Boomsauce started out sweeter than we'd hoped for and had an amber color. After some recipe tweaks on the prototype, it was spot on. It was bright, yellow in color, had the perfect amount of sweetness and it's aroma was amazing.  We had to reduce the amount of Propino malt from 50% to 0%. 
What does the name "Boomsauce" represent to Lord Hobo Brewing Co? 
Boomsauce is our flagship.  It's what we are known for; it's a fun name and let's people know that we're serious about our beer but we still like to have fun.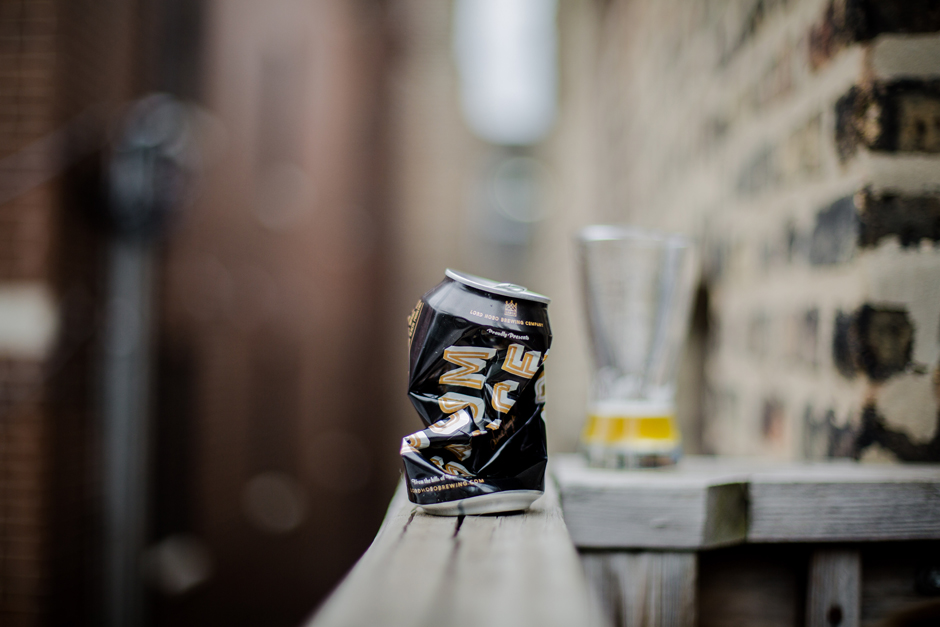 What are your thoughts on the iceman/boss pours that have become a bit of an inside joke with beer lovers and New England IPAs?
Less Foam = More beer, which is ok with me! 
Your flagship consists of all IPAs, what else can be found in the taproom on rotation?
We do double dry hopped variations of our core beers but we are an IPA House and will stay true to that for the foreseeable future.
Any big plans or projects for Lord Hobo coming up that you are looking forward to?
Our second year has been a big one for us.  On the production side, we doubled our capacity to 35K bbls a few weeks ago and have add more capacity with new tanks this summer.
As far as projects go, we're close to signing a lease on a brewpub location in Boston's Seaport, building out a beer hall in our brewery this summer, launching in six new states and exporting to Europe all by the end of the year.