It's that time of year again: the temperature is dropping, our bank accounts are emptying and the Lincoln Park Zoo is gearing up to host it's Third Annual BrewLights Event. As an adult who is often mesmerized by lights, I had a blast at the event last year. Several light installations glow along the pathways while Christmas (a polarizing presence for many) adds a soundtrack to the evening. More importantly, Louis Glunz Beer will have several local and International brands pouring beer at tents throughout the park.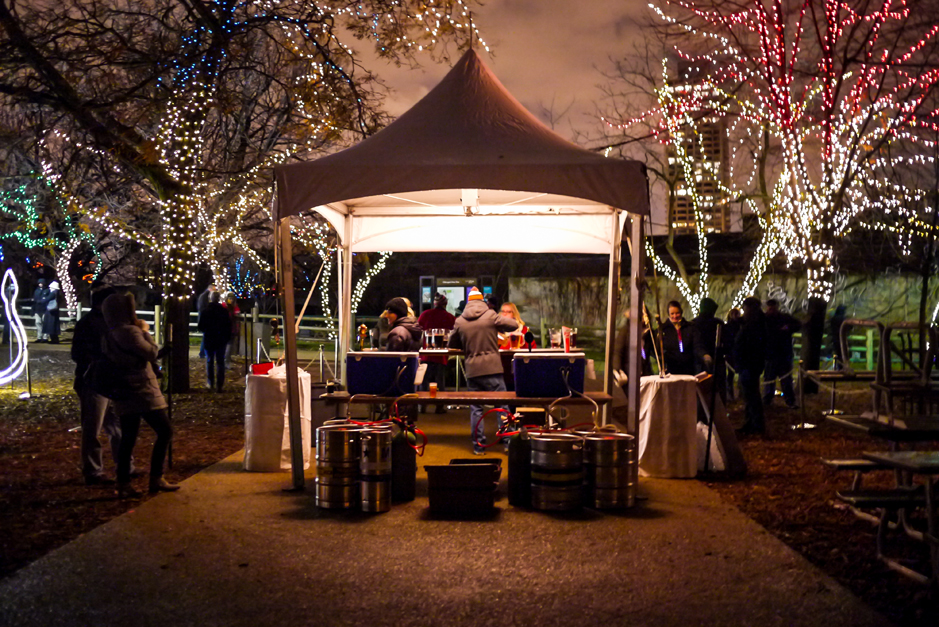 Here's a full list of this year's participating breweries:
Anchor Brewing Co: Anchor Christmas winter warmer/seasonal ale
Baderbräu Brewing Co: Red Velvet bock
Begyle Brewing Co: Flannel Pajamas Oatmeal Stout
Berghoff Brewing: Oak Aged Stock Ale
Brauerei Hirt: Morchl Austrian Dark Lager
Breckenridge Brewery: Christmas Ale strong ale
Brouwerij Huyghe: Delirium Noël Belgian strong dark ale
Noon Whistle Brewing: Bernie Milk Stout
Saugatuck Brewing Co: Neapolitan Milk Stout
Stiegl Brewery: Goldbrau lager
Temperance Beer Co: Freedive India Black Ale
Unibroue: A Tout le Monde Belgian Style Saison
It's an event well worth the price of the ticket. It's a great night to kick off the holiday season and enjoy some beer, wear several layers of clothes while staring at primates.