Every brewery has its own personality, but certain things remain consistent across the spectrum. The familiar sight of silver tanks, kegs, hoses strewn across the floor and the air thick with the smell of grains are all familiar territory for breweries. Illuminated Brew Works in Chicago's West Loop measures up in all of these ways, but few others lurk below ground-level of the city's streets in such fitting fashion. Through the fire-engine red doors, down the red cast iron staircase, through a dark, sparsely lit hallway and into a dimly lit underground lair is where co-founders Brian Buckman and Matt Shirley have built a home, literally from the ground up, for their urban farmhouse beer.
Brian came up with the name, an homage to turn-of the century fraternal organizations and their iconography, an influence well reflected in their logo. Not only did the concept of fraternity and family inspire the branding, it has been the philosophy that both Brian and Matt have used to organically grow their business rapidly in just three years in operation, keeping everything from maintenance, graphic design, funding and landing the lease for their facility in the family.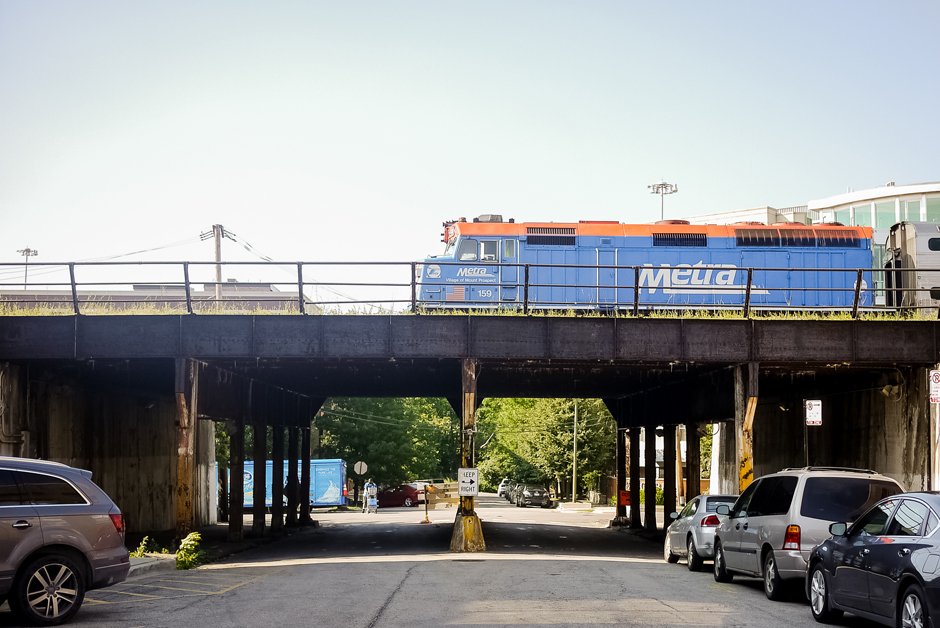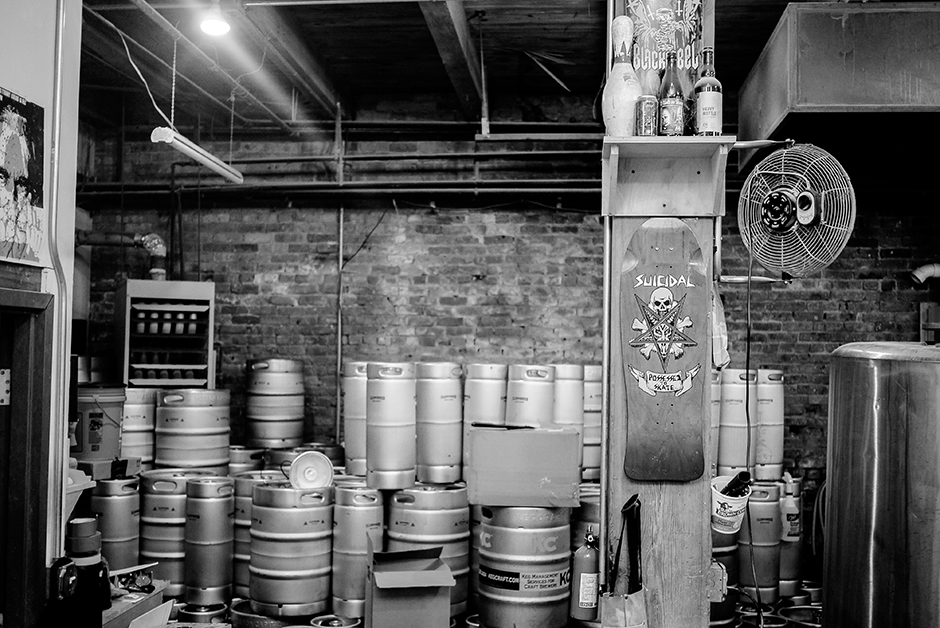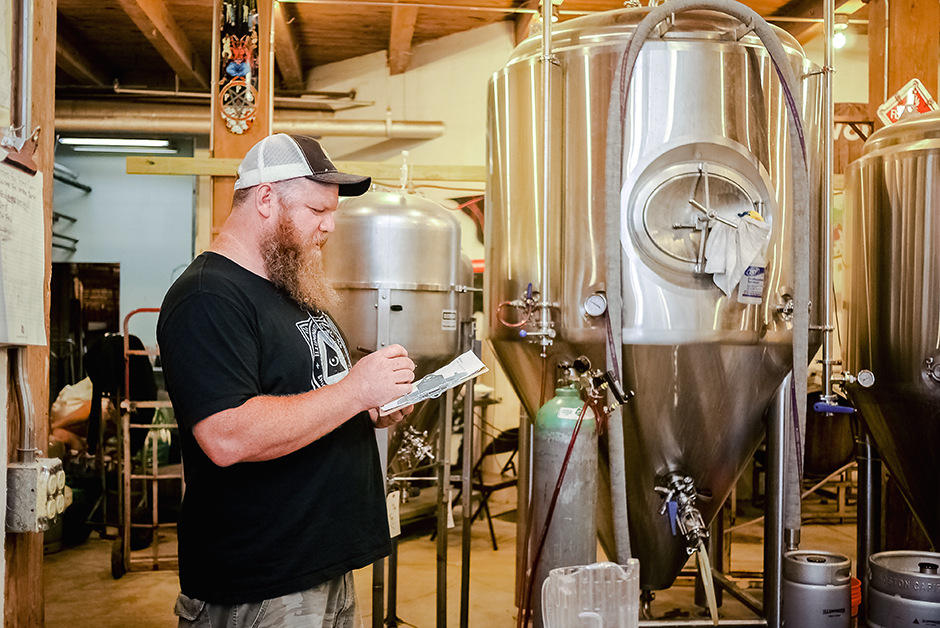 "We moved in three years ago in 2013. We sub-leased the space from a buddy of mine that ran a line cleaning business called Dapper Tap. At the time, the floor was pure dirt," said Shirley. "There was no trench drain, the floor was kicking up dirt. It was rough. In order to brew, we had to get a team of people in here to fill up buckets with water and move them back and forth to our system before we moved a three-tier sink in here. It was terrible."
Despite the rough beginnings, Brian and Matt were dedicated to growing organically, aiming for slow and measured growth along the way to accommodate the self-funding route. Everything had to be done in small increments that would allow them to grow into full-time professional brewers. Instead of jumping in head first with a brand new system, the two worked out of Une Année's facility with friends Jerry Nelson and Dustin Zimmerman to both learn from their mistakes and how to transition from home brewing to professional brew system. Brian learned quickly that brewing wouldn't be the difficult part. "I feel like the big difference between home brewing and professional brewing is seen more in the financial side than on recipe formulation. That's the tricky stuff; trying to keep your cash flow sane while you're managing growth with limited resources. That means time and capital. It's a capital intensive industry."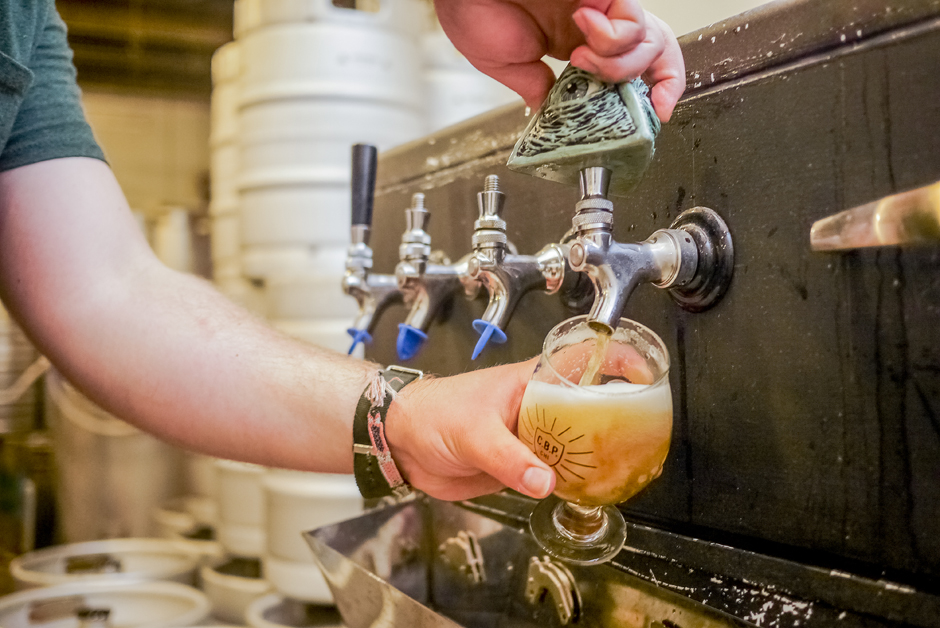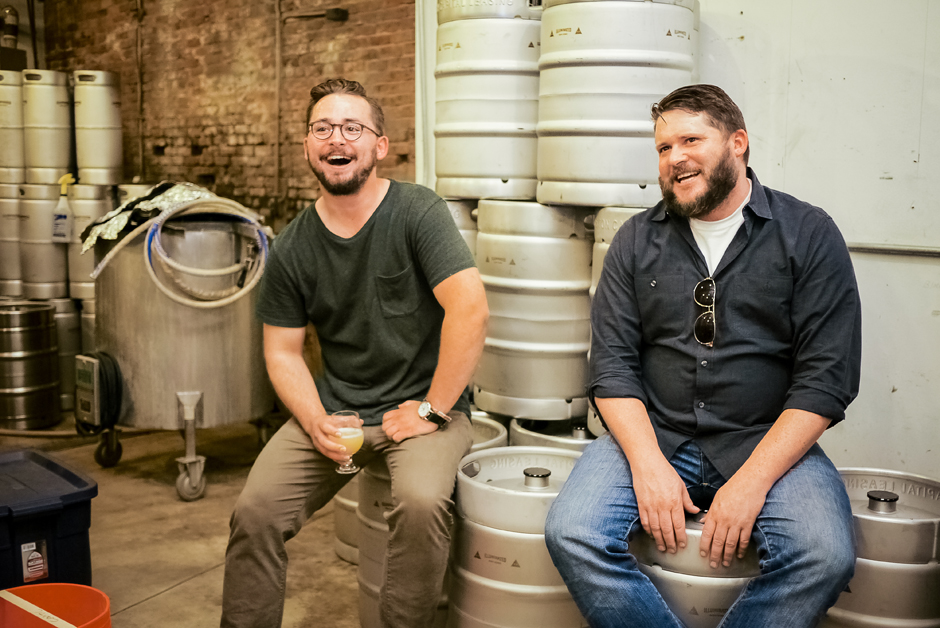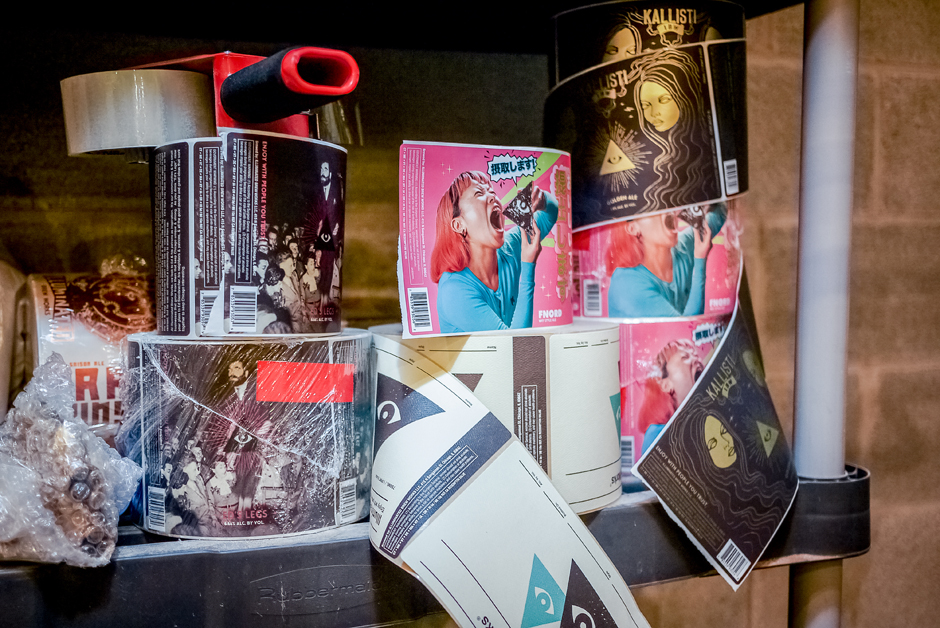 Illuminated wasn't able to make it official for a full year after moving in to their own space. They started out with two one-barrel, 31 gallon fermenter then quickly added a five barrel fermenter. Fast forward to March 2015, and Illuminated added 15 barrel fermenter. During that time, Brian left his job as an IT project manager and dove right in to the role of professional brewer while Matt continues to run a catering company part-time while managing much of the business side of things. Fast forward to 2016 and two new 10 barrel tanks have found a home at Illuminated.
Things were picking up; enough to hire their first full-time sales representative, Wally List, in June. Brian and Matt met Wally the same way I met him; while he worked at Bottles and Cans in North Center. The two had dropped off a case of beer at the bottle shop and invited him to a bon fire that Illuminated regularly holds in the lot adjacent to the building that the brewery calls home. The three became fast friends and after eight months of part-time work, Wally began canvasing the city full-time, working on getting Illuminated's beer into all of Chicago's bars and bottle shops.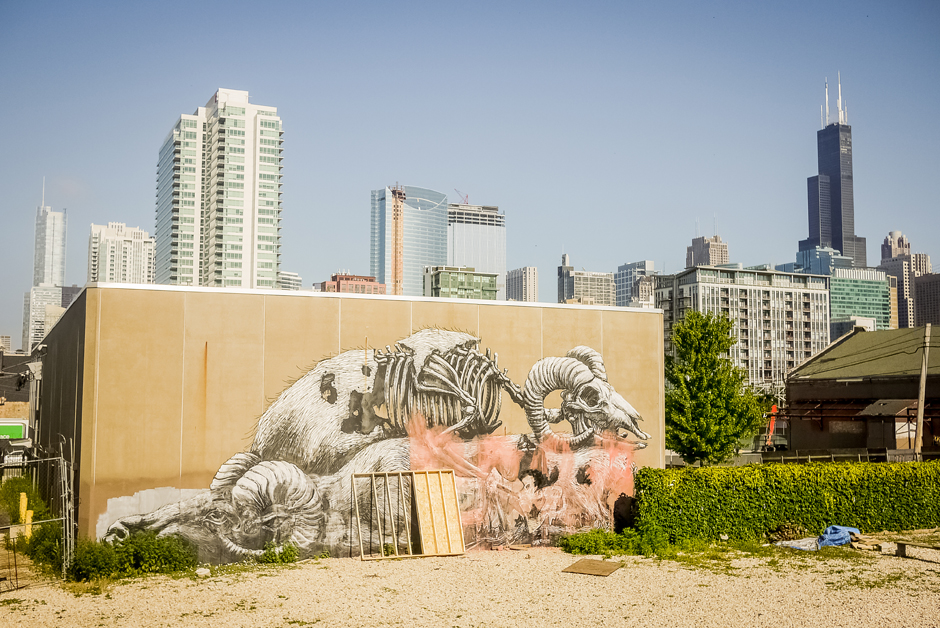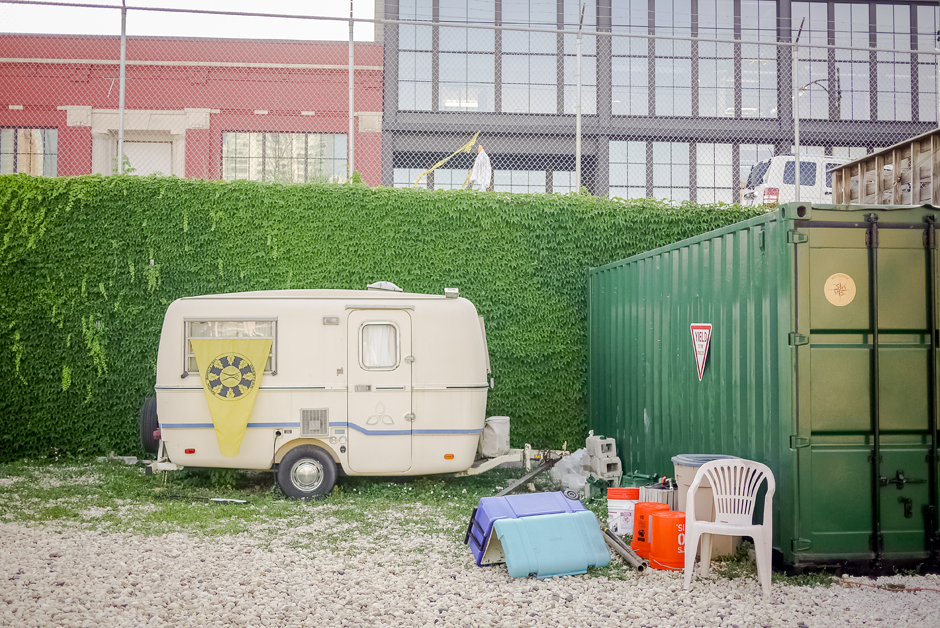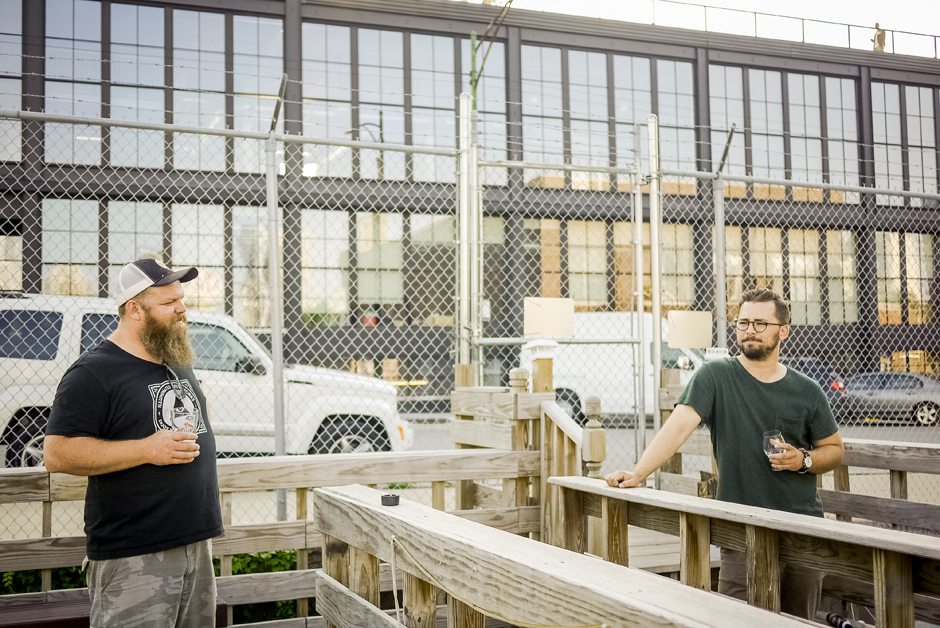 With a strong portfolio comprised of several outstanding beers such as their Fnord Wit, Hasselhoff Pale Ale and Orange Sunshine Citrus Saison, Illuminated is beginning to focus more on one-off beers or variations of their flagships to help build the business. Recently a coffee version of Fnord was released in collaboration with Abacus Coffee. "It's real interesting," said Buckman of the coffee variant. "We did a real light dosage of the coffee so it brings out the fruit in the roast, which brings out the fruit in the Fnord." They're also planning on a 100% brett fermented series, and just released Unchristian Thoughts, a farmhouse aged on rye barrels with a mango addition that will then recondition with brux.
With Brian's Seibel certification in yeast management in play, a full barrel program is also in motion. Several barrels are already filled, with a preference in secondary use barrels that offer more muted flavors. About half of the barrels aging are blended with brett while others are straight barrel-aged. "I'm excited to get this barrel program running. So far, I've been breaking them in and seeing what kind of flavors we can get out of them. I'm excited to get this stuff out into regular rotation."
Illuminated has also completed several collaboration brews with several Chicago breweries such as Dry Hop, Hamburger Mary's and the restaurant Parachute. Their collaboration with Parachute called Pear-a-dolia was fresh on tap in the brewery when I visited (a variation of their 2015 collaboration with Parachute called Pareidolia) and is incredible. With Asian pears, unripened mango and an Indian spice called Amchur that's used to add acidity, it's a juicy and incredibly nuanced.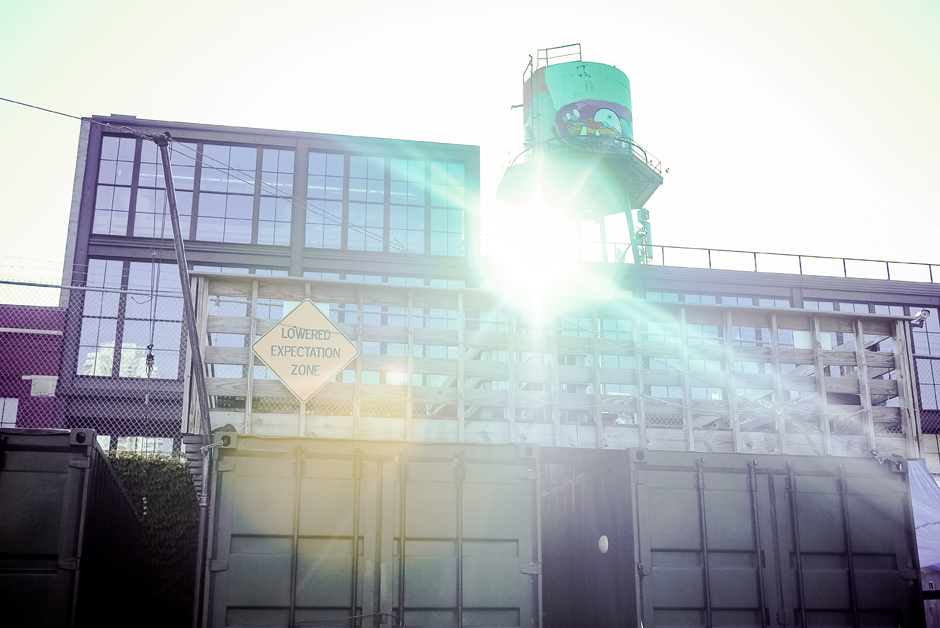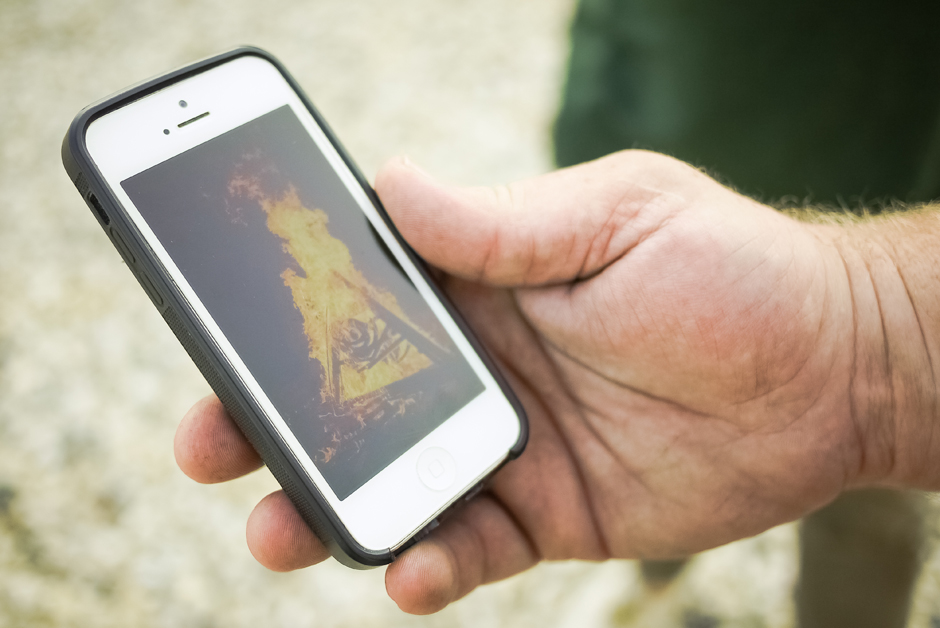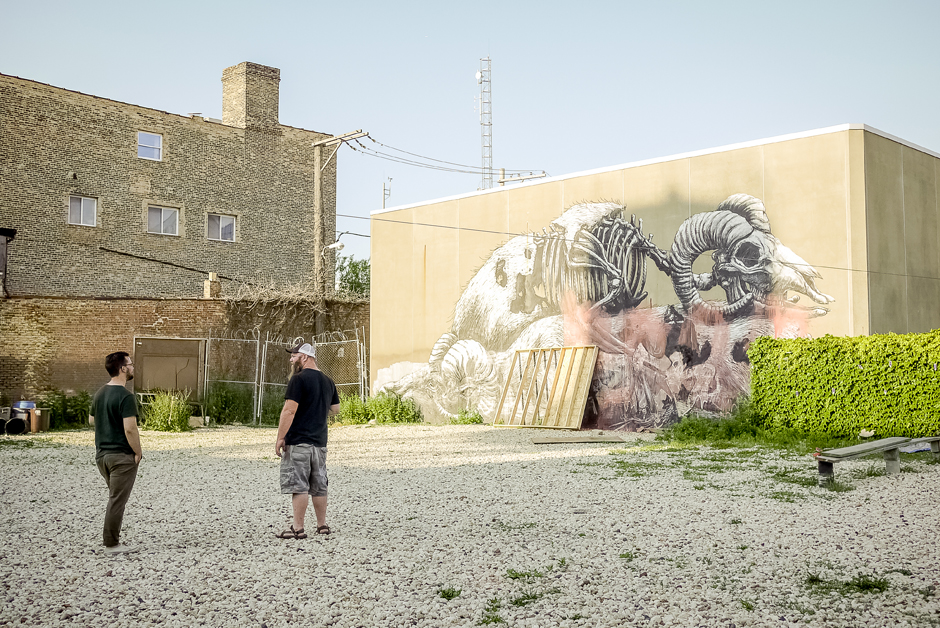 "It was a really fun beer to see Brian make," offered Wally. "Pears are hard; they're subtle and don't come through in beer very well which is why the Amchur was great. It doesn't dominate but outlines the beer. When you say 'Asian pear buckwheat Amchur farmhouse,' it sounds complicated, but it's a razor-thin, beautiful beer. He's a life-long learner. It's an admirable characteristic. He's always refining his recipes so the beer is constantly getting better. It's fun to be around."
Illuminated has come a long way from dirt floors, caution tape and sharing space with 50-60 video game cabinets. Both Brian and Matt appreciate how far they've come, seeing the growth and making plans for what lay ahead. A canning line in the works for 2017 that will package Orange Sunshine and HasselHopf and Brian is using a radionics device typically used for pesticides and farming in the early 20th century to fine-tune their in-house yeast cultures. Radionics is a bit of a lost arcane science, think of it as a science-fiction control panel for influencing invisible allies and enemies. A very fitting methodology for a brewery named after secret societies that urge you to enjoy their beer with people you trust.