In the last five years, Chicago has transformed into one of the country's craft beer hot spots, with several GABF and World Beer Cup winners taking home medals year after year. With the city proper seeing the majority of the craft lime-light, it's easy to forget that breweries in the nearby suburbs are also making award-winning beers completely under the radar. If you haven't heard of Crystal Lake Brewing, named after it's home in Crystal Lake, Illinois, then you're missing out on what judges at this year's World Beer Cup has deemed the best Munich Helles Lager in America.
Crystal Lake Brewing's Beach Blonde Lager was awarded a bronze medal in what many dub the Olympics of beer, coming in third behind two lagers from Germany. Co-founders John O'Fallon and Chuck Ross opened the brewery in 2014, employing brewmaster Ryan Clooney who had previously won four other World Beer Cup medals in past brewing roles. Clooney's fifth medal came in CLB's first year of competition eligibility, joining the winner's circle with some of Chicago's best breweries, such as Haymarket Brew Pub, Metropolitan and Revolution.
Both John and Ryan offered some detail about their history, approach to recipe development and branding for for the brewery. Ryan also offers his review of Beach Blonde, how he fine-tuned the beer and what's coming next for Crystal Lake Brewing.
Tell me a bit of your history. How did you get into brewing? What's your approach to brewing and recipe development?
Ryan: I started home brewing in the in the mid 90's. It was somewhat of an obsession of mine. I went to The Siebel Institute of Technology (Greatest brewing school on the planet!) in 1996-97 and took their short course in brewing. I also did a one week internship at Mickey Finn's through Siebel. In 1999, I was hired as Brewmaster for Emmett's Tavern and Brewing Co. As part of my hiring, they sent me back to Siebel for the diploma course. I worked there for over 13 years. I started with Crystal Lake Brewing in March of 2014.
Thankfully, I have a pretty good imagination, and a decent palate. I always try to envision what the beer I'm developing is going to taste, smell and look like when it's finished, and then work backwards to actually create it.
My inspiration comes from a love of traditional beer styles. My goal is always to make beer that tastes true to style. We spare no expense when it comes to materials and water, and that allows me to pinpoint the beer styles I make here.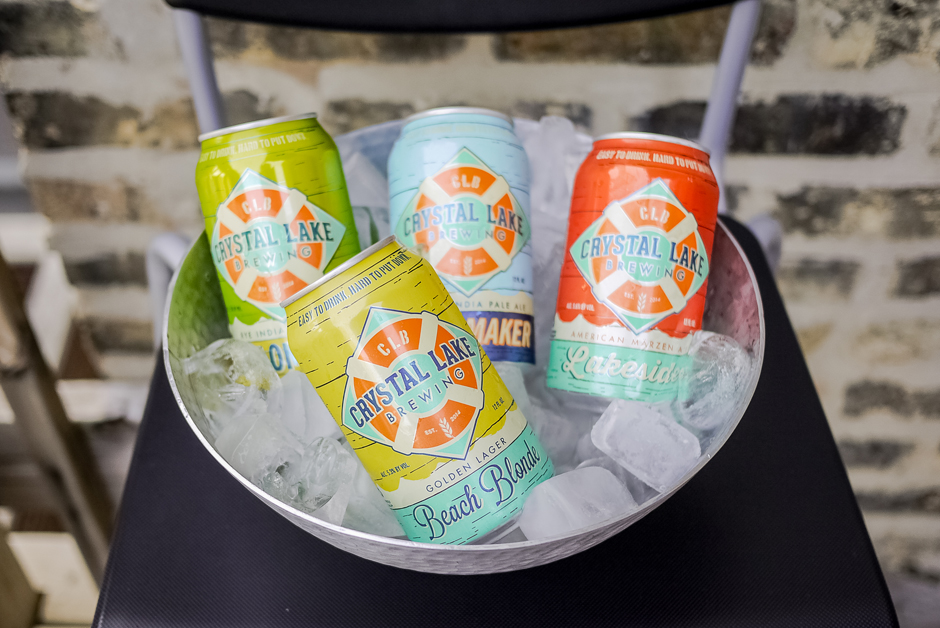 Tell me more about Beach Blonde. How long did it take you to perfect it?
Ryan: My inspiration for the Beach Blonde came while traveling through Germany. I tried as many as I could find, and wrote tons of notes on each beer. I knew exactly how I wanted mine to taste, and while still in Germany I wrote the recipe. Back in the states, I brewed it and thought it was close to my vision, but needed a little tweaking. I played around with different amounts of Cara malts as well as different yeast strains until I felt I had the winning combination. The final product tastes like I remember my favorites in Germany tasting. I love the pillowy softness of the Beach Blonde, along with the subtle honey note. The slightly herbal hop kiss at the end wraps it up nicely. It is the beer I drink the most of here at the brewery.
What inspired the nautical branding theme for the brewery?
John: Our brand image can be summed as "a lazy day at the lake". It ties in with our name and reinforces the idea that the beers are approachable. We are absolutely craft-focused, and go to great lengths to make the best product we can, but our goal has never been to make extreme beers. Extremely high quality, but approachable. So the relaxed brand image, tying everything back to the lake theme, is an extension of what we are trying to achieve with the product inside the can.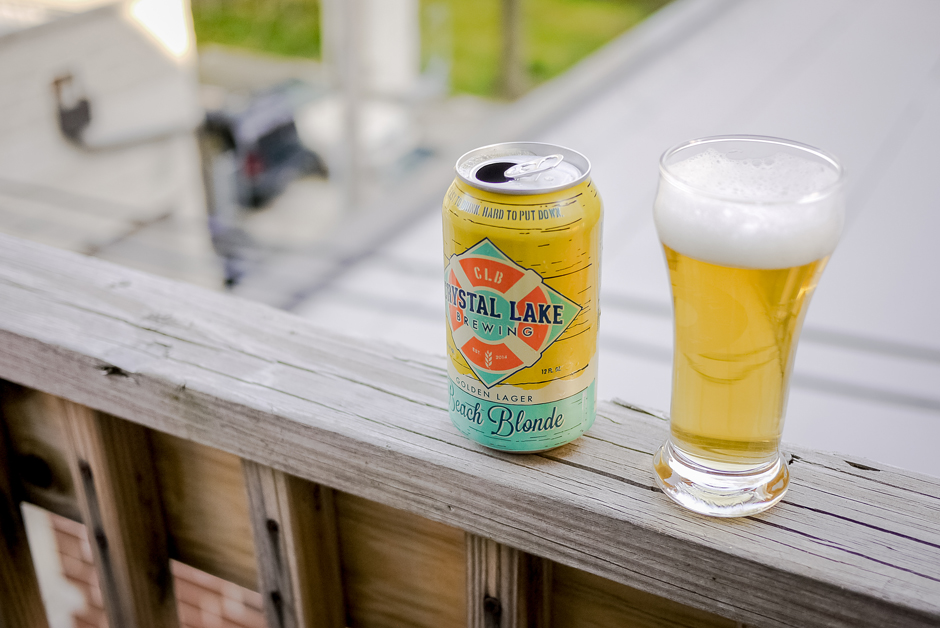 How did you narrow your line-up down to your five beers? 
Ryan: Choosing our five core beer styles was pretty easy. Our goal was to offer world class beers that would appeal to a broad spectrum of people… something for everyone. From the Beach Blonde to the Slalom King, I think we have beers that are approachable and different enough to keep it interesting. Recipes were designed with our tag line in mind "Easy To Drink and Hard To Put Down." We didn't scrap anything, but we did tweak the Beach Blonde. Originally it was a Golden ale, but we changed it to Helles Lager early on.
What's coming up in the future?
John: Future beers will include but not be limited to a Blood Orange IPA, our Big Daddy Double IPA, Oktoberfest, and some select barrel aged beers. We always try to brew something in between the regular seasonal beers.
What are your thoughts on craft beer's swing back towards more approachable, sessional beer styles?
Ryan: I think things heading more towards the traditional styles is a good thing.  I have been a big proponent of drinkability and staying traditional.  For me it's great!  There has always been a spot for those kinds of beers in the market, now with the IPA overload, people are looking for beers that are more quaffable.
Who are some of your favorite breweries? What type of beer do you like to drink when you're not drinking your own?
Ryan: I am a big fan Revolution. Great Brewmaster and great beers. Also, Spiteful, Haymarket, and Penrose are making some really good stuff. Cantillon in Brussels, Belgium makes my all time favorite beer. Their Gueuze is the thing of legend! I am also a fan of all New Glarus' beers, and grab them every time I have the chance. Of course, my refrigerator would not be complete without some Miller Highlife in it.