Breweries across the country release new iterations of classic beer styles every day. There's no shortage of IPAs, Belgian tripels, stouts, porters and the like that all have their little flair, and that variety in selection is exactly what we as beer lovers want. Without variety and variation, there would be little to separate one brewery from another and going to the bottle shop would be very boring, albeit a much quicker and more decisive task.
For certain breweries, separating themselves comes easy. It's not something they set out to do with fervent intention, but they achieve it by approaching their beer from a completely authentic place. One of the best and clear cut cases of this distinction in Chicago is held by 5 Rabbit Brewing and their unique and inspired beer.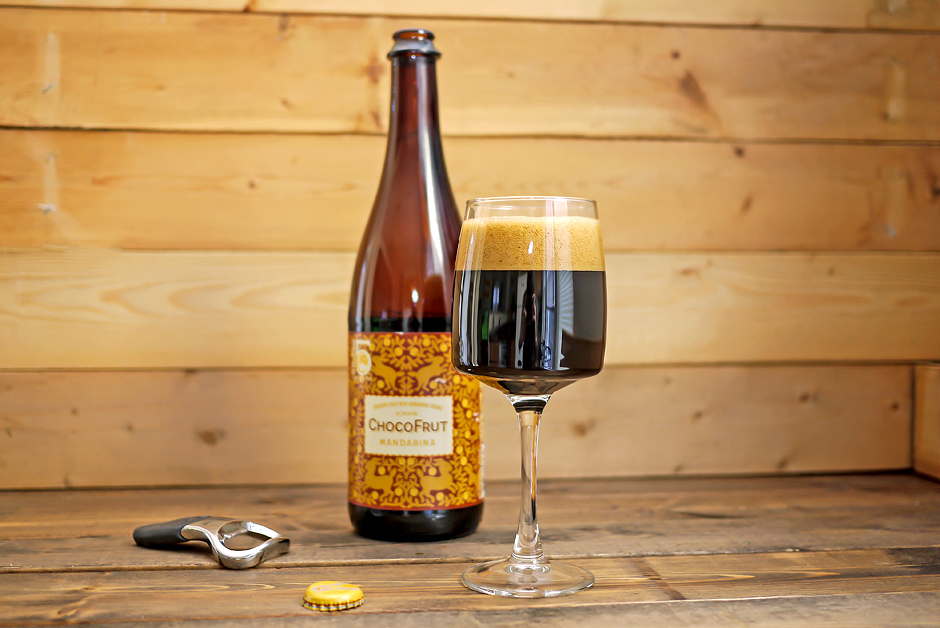 5 Rabbit proudly calls itself the first Latin craft brewer in the U.S. I've written about some of their complex beers in the past, such as Ki'Chun, Cerveza con Chanterelles, a seasonal offering made with mushrooms to celebrate the winter solstice as well as their mid-winter ale, Huitzi made with Thai palm sugar and hibiscus. Both of these beers embody the culture of Latin America, in all of it's vibrant, storied history, but they were just the beginning.
The desire to create beer that immerses us in Latin culture is even more apparent as 5 Rabbit continues to grow. From their fun, ice cream inspired guava wheat ale Paletas, to their porter Yodo Con Leche made with carefully sourced coffee beans from Costa Rica, you won't find a beer untouched by 5 Rabbit founder Andrés Araya's Latin heritage and influences. They continue to push the envelope, making fun and creative beers that continue to defy style expectations while creating a distinct place for themselves in craft beer.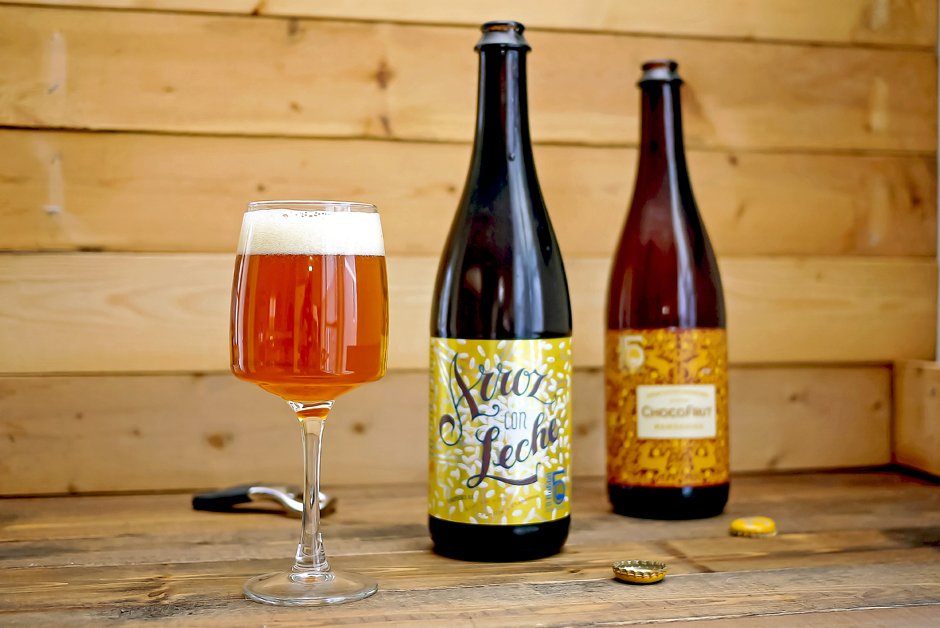 The two newest to add to my samplings include Chocofrut Mandarina and Arroz Con Leche. Chocofrut is a new series that's brewed as a stout base, using six different malts. From that base, they made two separate variations: one with mandarins used in fermentation (Mandarina) and another fermented with blackberry (Zarzamora). A sweet stout, Chocofrut was the perfect pour for a Sunday afternoon. It's as silky in feel as it is black in color and balances the bitterness of dark chocolate and sweet fruit to perfection. It felt indulgent and it certainly is, but has the boozy edge to remind you that it's a potent beer in its own right.
Not to be outdone, Arroz Con Leche followed Chocofut and perpetuated the feeling of indulgence in addition to serving as a coping mechanism for seeing my favorite football team lose their third straight game. Brewed with jasmine rice and finished off with vanilla and cinnamon, calling this beer creamy is being too simple. It's light and airy with the sweetness you'd expect when inspired by a Latin dessert. It's truly a unique beer that needs to be experienced as I can't quite think of a single beer I've had that you could compare it to.
5 Rabbit has made so many fun and unique beers since they started brewing in 2011, but I can't help but wish they would try one simple thing with these two beers (and a few others): put them on nitro! My mind would be blown.