Being from Wisconsin, I have a blatant bias when it comes to anything New Glarus puts on the shelves. While they have a flagship lineup that is deserving of a taste test, the real magic is in their seasonal and specialty line up; most notably, their Thumbprint series. It features sours, lambics, imperial ales and all types of goodies that you won't find on tap next to Spotted Cow at your local dive.
Scream IIPA is one of the more recent Thumbprint releases that New Glarus has created and it's phenomenal. Their site mentions that it could be a one-off experiment from brewer Dan and if it is, you'd better find a way to try it before it's gone for good.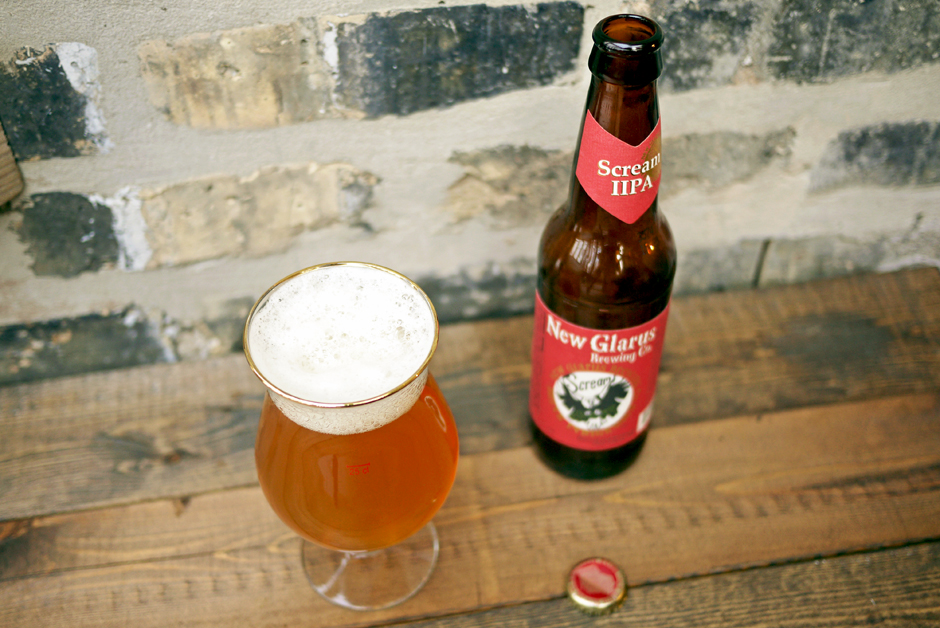 The very nature of a double IPA is going overboard. There's an over-abundance of hops and a high ABV to match. Sometimes they can be so overpowering that there isn't much distinct complexity other than concentrated hops. Scream, on the other hand, finds a way to balance an incredible hop forward beer with a slightly dank flavor that has a smooth boozy finish.
The nose is as good as it gets; incredible zest with a slight hint of spice that you might find in a farmhouse ale. The resinous pine on first sip fades to a citrus middle and ends on a floral and funky note.
Despite the high 9% ABV, it's a great anytime beer that pairs well with playing NHL 15 on Xbox and having deep conversations with your cat.