Marz Community Brewing has been on the tip of Chicagoans tounges for the last year or so and have recently come on especially strong. There's only one reason why a brewery is able to pop so quickly and it has everything to do with the quality of their product.
New breweries are more of an expectation than a pleasant surprise in a time when craft beer is soaring to new heights and while variety has it's advantages, it can also set a false precedence of what new and innovative really is.
How do you set yourself apart in a city where everyone is determined to join the wave of craft beer madness? You put together a bullpen of home brewers who have channeled their passion towards craft beer and create a rotation meant to allow the best-of from each to be scaled up, giving us these incredibly complex and eye-opening flavor profiles that dazzle. Good Beer Hunting does an excellent job of telling the story of Marz Community Brewing, it's worth a read.
My first experience trying one of their beers came on a weeknight visit to The Bad Apple where I found The Bubbly Creek, a berliner weiss that is touted as the first in their South Side Sour line. Brewed with yuzu, this one is truly refreshing. It's light and citric with ample carbonation but also holds on to the slight bite of the wheat and finishes with a beautiful dankness. Please take my money.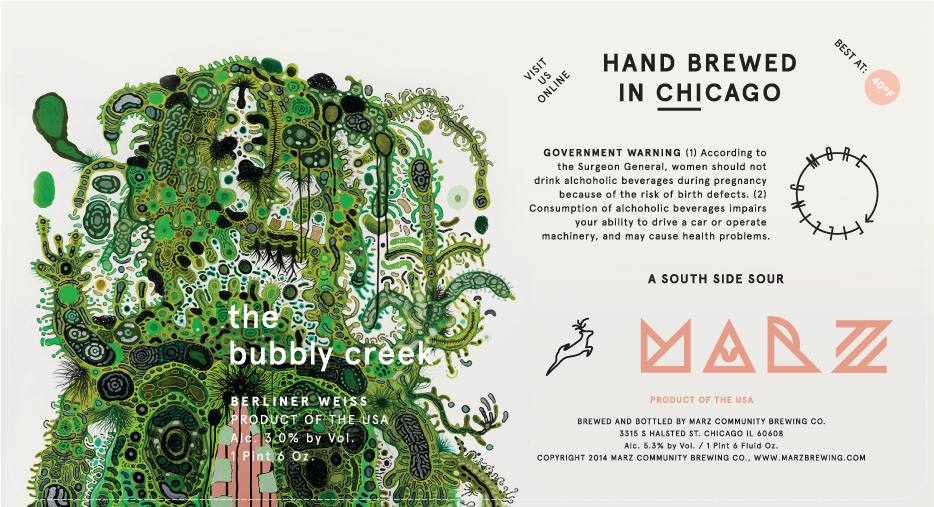 Since then, I've been making my Friday post-work bike rides to Bottles and Cans to pick up whatever label from Marz I can find and have been so impressed that I somewhat credit them for inspiring me to continue beer blogging after taking a hiatus. So here I am, singing their praise, writing about beer and snapping photos like a maniac.
Being a Pale Ale addict, I decided to give their Machine Pale Ale the first run through the ringer. The label, which is one of many in some of the best and most unique branding in craft beer, is an ode to Chicago's political machine and is slightly hypnotic.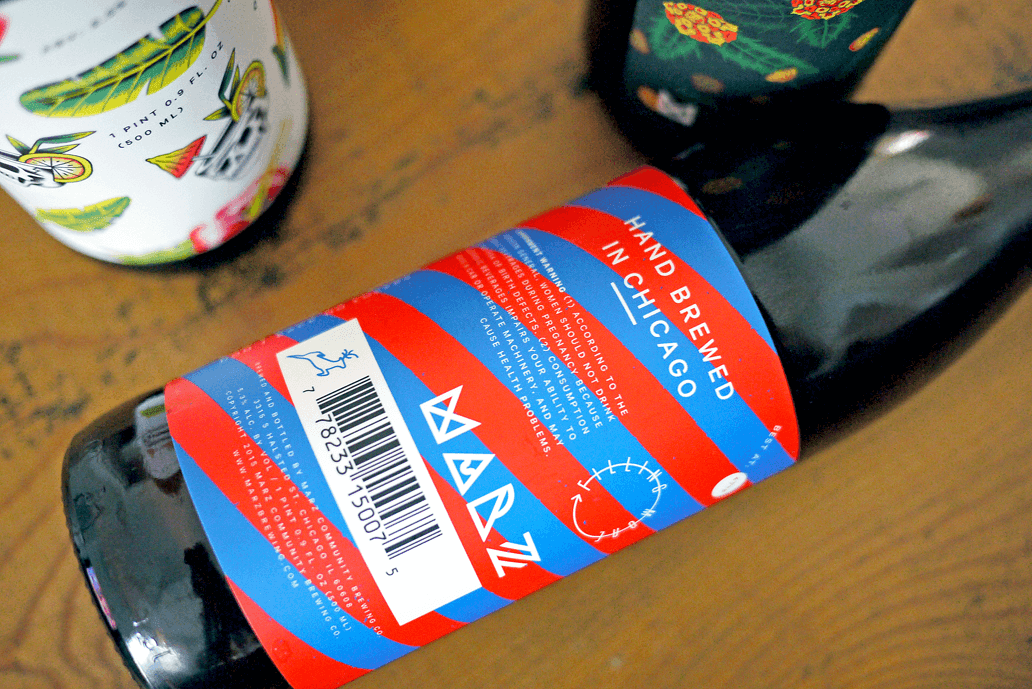 The Machine pours a light gold with a slight wheat haze. The head isn't super thick, but it sticks around for a bit and gives a big nose-full of bright, fruity aromas. At first sip, it was solid. What you might call a typical American Pale; well balanced between earthy malts and just the right amount of citrus hops and a slight bite. I let it sit for just a bit and that's when this beer really opened up.
After messing around with my camera, I came back to a second taste and found a vast array of fruit flavors. Citrus, tropical and sweet, it was all there. The small hop bite was gone and I was left with this incredibly smooth transition from soft, bready malts to sweet, subtle grapefruit flavor that finishes so well.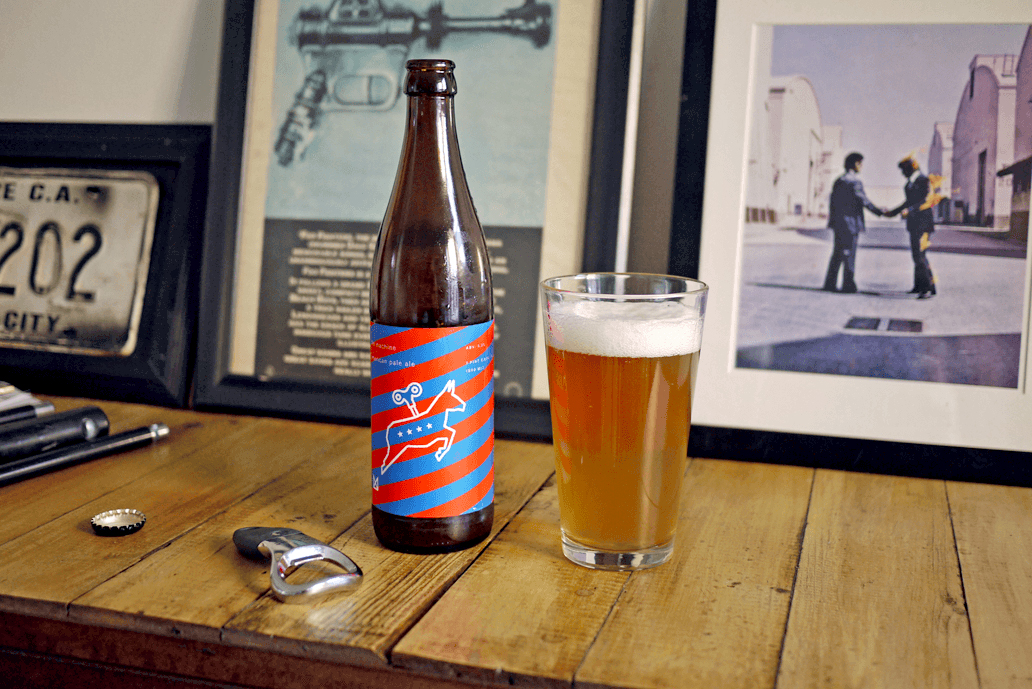 It's a complex beer in a style that so many expect to be "standard" which is what I thought I was getting after my very first taste. This beer proved to be a testament to the "best served at" temperatures that Marz puts on all of their bottles. Heed the bottle instructions.
If you're in the geographic area of Chicago, find some Marz beer either on tap or at your local bottle shop. You really, really won't be disappointed. If you aren't near Chicago, check back soon as I'll be making my way through several of the line up that Marz Brewing has to offer so you can build up even more anticipation should you be able to get your hands on some.