Despite not spending Thanksgiving with family in Wisconsin, as per usual, I had a great holiday weekend.  On Wednesday evening, a car full of friends took off for Detroit to attend one of the most hyped NFL games of the year: Packers vs. Lions at Ford Field.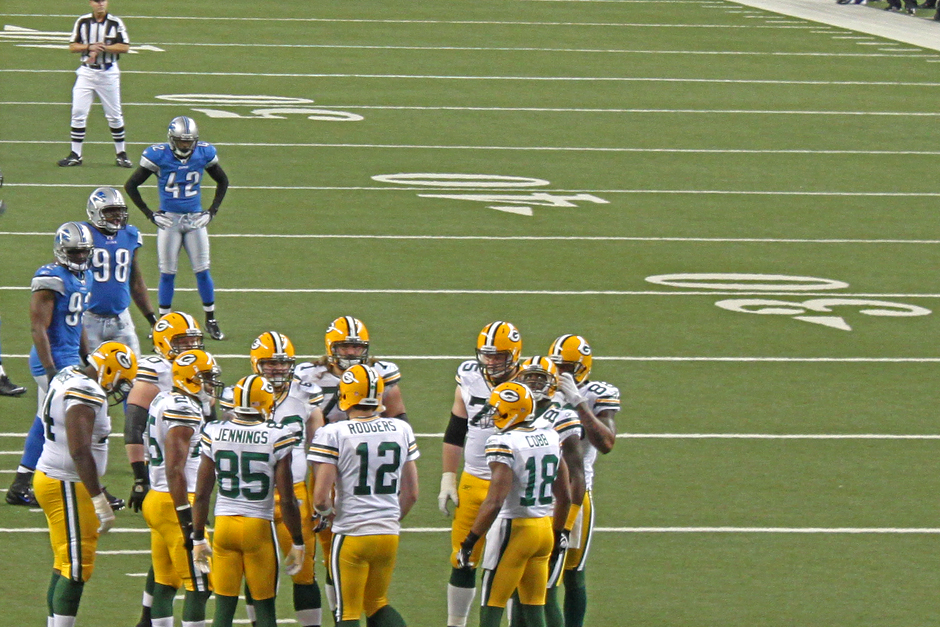 We were tailgating at Eastern Market by 8:30AM complete with two deep fried turkeys, mashed potatoes, corn, mac n cheese, stuffing, sweet potatoes, pumpkin pie, hot cider and rum and of course a a couple games of corn hole and beer.  This first course was amazing but the second course was even better; the Packers went on to defeat the Lions 27-15 to remain undefeated for the 2011 season.  Great game.
After enjoying a great day in Detroit and getting back to Chicago mid-Friday, I decided to do a little cooking of my own and wanted to try something different.  I thought for a bit and knew there was no better way to spend my long weekend than to continuously stir arborio rice for 30+ minutes.  It was settled;  roasted asparagus and carrot risotto with Half Acre's Daisy Cutter Pale Ale was on the menu.
How to make risotto with beer
Follow these easy steps to make risotto with the delicious Daisy Cutter from Half Acre.
Here is what I needed to make beer risotto:
Roughly 60 oz. Chicken stock
1 cup arborio rice
1 can 16 oz. Half Acre Daisy Cutter Pale Ale
Asparagus
Carrots
Pecorino Romano
Olive oil
Salt
Pepper
Start by cutting up your asparagus and carrots into small chutes/rounds and lightly coat them with olive oil and salt and pepper on a cooking pan and pop them into the oven to roast for about 30 minutes at 375°F.  While the veggies are roasting, put your chicken stock in a stock pot along with the beer (use about half the can, it can get a bit too bitter if you use more) and bring them to a low boil.  Once the asparagus and the carrots are out of the oven, put them to the side.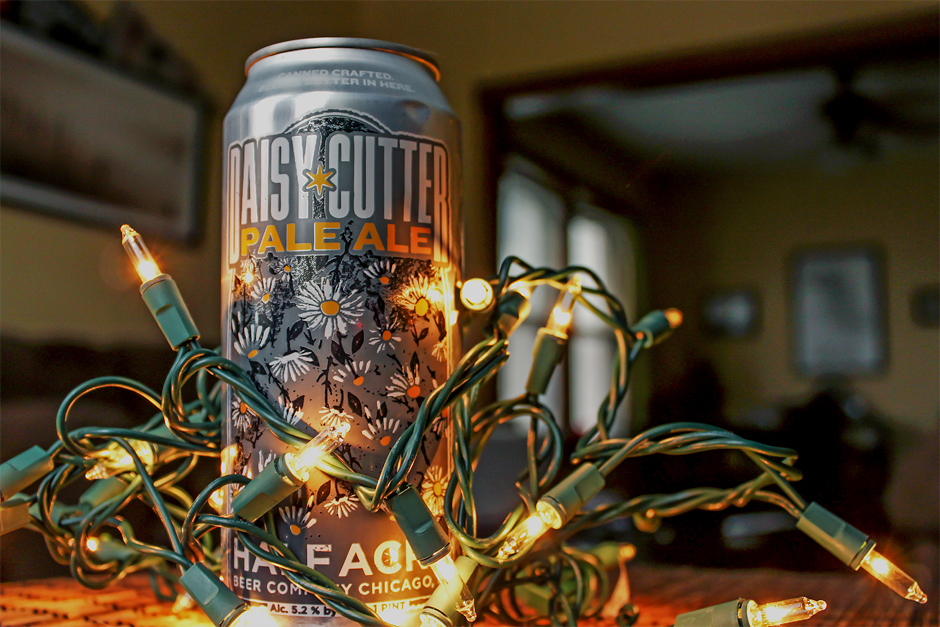 Heat up a cast iron skillet and toast the arborio rice, stirring continuously to get an even toasted, browned coloring.  Add salt and pepper to taste.  Once you've got the desired amount of toastage, start to ladle the chicken stock/beer into the arborio rice.  Stir continuously until all of the liquid is absorbed.  Repeat this step about 5 million times and stir until your arm is tired and you're sweating standing over a continuously steaming pile of risotto.
Check the risotto for doneness after twenty minutes or so; you don't want it to be overdone/mushy.  Add the asparagus and carrots and stir.  Once the risotto is done to your likeness, add some shredded pecorino romano and stir some more until it completely melts.  Add a little more on top as a garnish and serve!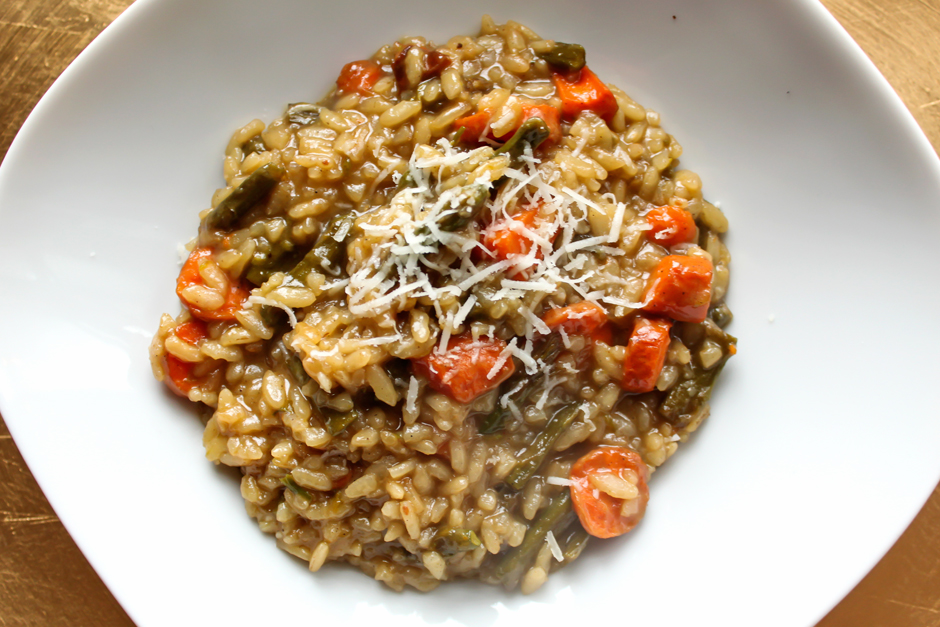 The Daisy Cutter really creates a bitter, grassy element to this risotto.  Add the earthy, wood flavor of the roasted asparagus, the sweetness of the carrot and the salty rich flavor of the pecorino romano and you've got yourself a hearty, comforting dish on a gloomy Sunday afternoon.