On Saturday, I had the privilege of attending my first beer fest — The inaugural Midwest Brewers Fest in Plainfield, IL.  According to their official website, their main purpose was two-fold; to help revive the once historic river-front destroyed by a tornado in the early 90's and to help introduce individuals to craft beer.  I feel as though they were successful on both fronts.
Going into the day, I was excited to have access to so many of my favorite local breweries but more importantly, many names and brews that I haven't had the opportunity to try quite yet.  Once I got to the grounds, I was pleasantly surprised to find a relaxed environment without anyone really getting out of control throughout the course of the day.  After attempting to attend many street festivals/special events in the Chicagoland area, I've found this is not always the case.  Bravo to all involved on making it a great experience for everyone.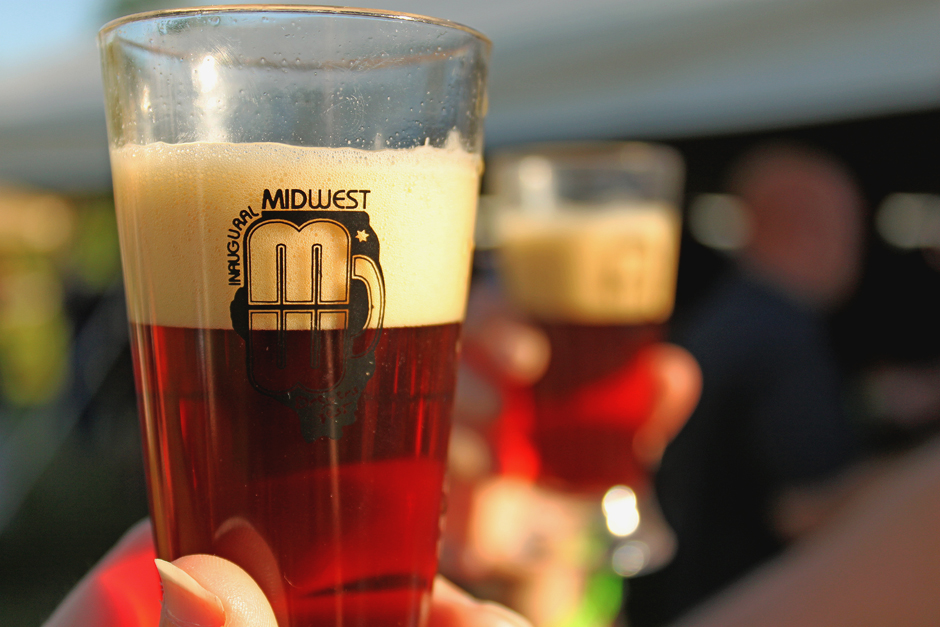 Once I was able to get my sample on, I chose Argus' Pegasus IPA as my initial sample.  From there, it was a very unorthodox meandering style of navigating the grounds.  Instead of going around the tents in an orderly fashion (which would typically fit my OCD tendencies) I spent my time enjoying the company of good friends and taking in the beautiful day in between getting down to beer drinking business.
After all was said and done, I was able to enjoy 30+ beers.  Some of the standouts that I intend to seek out for further consumption:
Favorite: Greenbush Brewing — Dunegrass IPA
Close Second: Big Sky Brewing — Heavy Horse Scotch Ale
Third Favorite: Breckenridge Brewing — Vanilla Porter
Oddity: Big Muddy Brewing — Saluki Dunkeldog (It literally tasted like Honey Smacks cereal)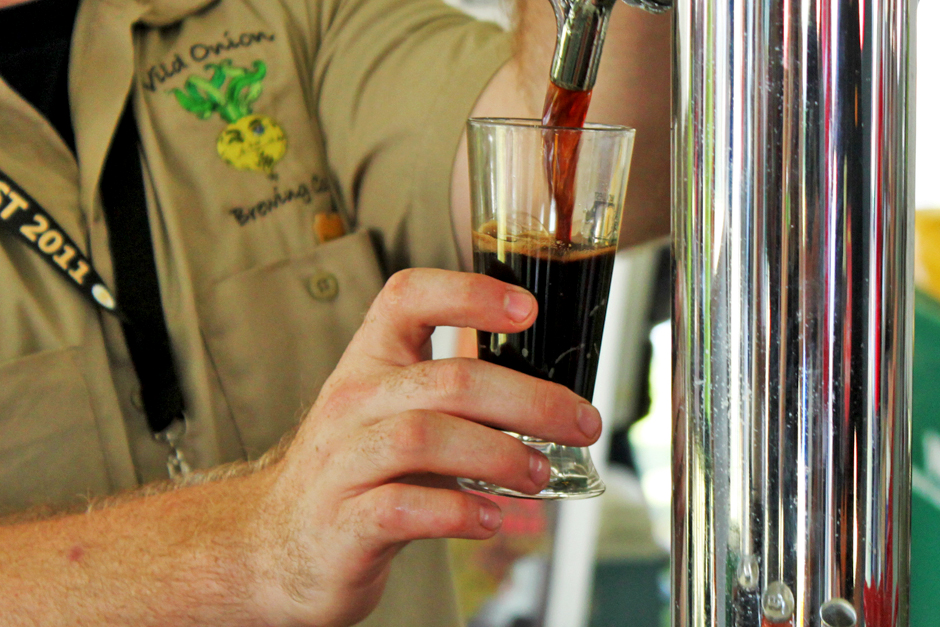 Once it got towards the last 5 minutes or so, it was a mad dash, somewhat like a game of kick-the-can, between my friends and I to be the first to finish their tickets.  It was at that point that I really didn't taste much, but just dumped beer down my face hole.  I probably missed some great flavors, but I had fun while doing so — even trade off.
There were a few things I didn't check out — the VIP area and the home brewing tent.  I didn't have access to VIP being a mere general admission peon and the home brewing tent was absolutely packed each time I poked my nose in the area.  To read more about these two experiences, check out Chicago Beer Geeks write up on the festival.  There was one thing I checked out that I wish I hadn't — the Nutella covered hot dog.  Just because it's free, doesn't mean it's good!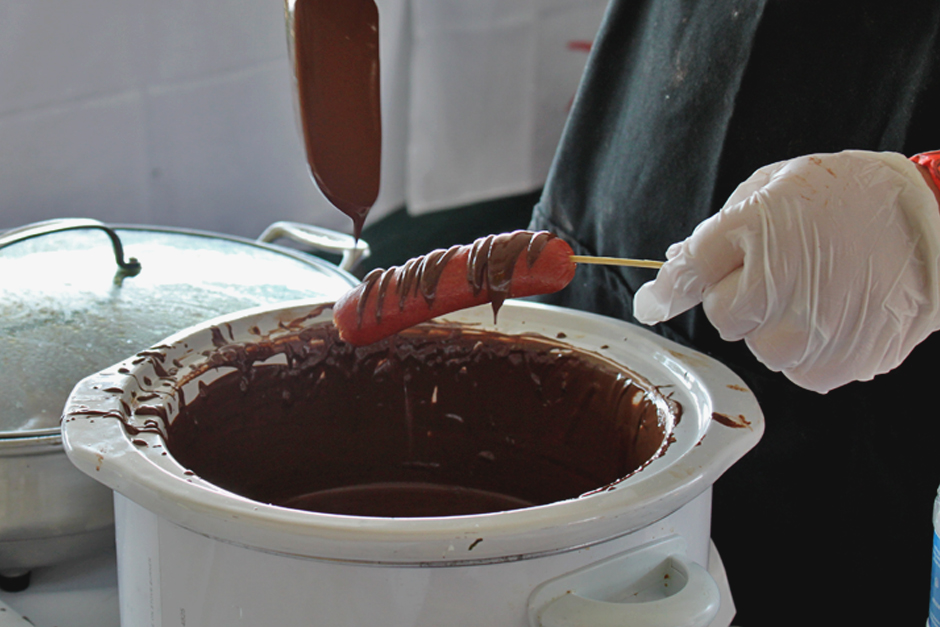 Overall, I really only had two complaints.  The shuttle — my group ended up waiting for somewhere around 30 minutes before we saw a bus pull up.  The second was the food, everything I ate was cold.  Minor annoyances on an otherwise extremely fun day spent with good people and great beer.  I look forward to attending next year and for years to come — there's no doubt this festival will continue to grow, boasting a larger representation of breweries which in turn means more delicious beers to consume and metabolize.