I don't think I can trust a person that doesn't like bratwurst. If I offer you a brat, your pupils better dilate and drool should pour from your lips. Now imagine how I expect someone to react to beer brats. If you've ever had the perfectly grilled beer brat, you likely won't be able to go back to a regular one. So for those of you who share the same obsession over beer brats, I offer you my recipe.
What you'll need:
Brats
Beer (Coors/Miller/Bud etc. for best results)
1 large Onion
Stock Pot
A grill
First, buy brats with your money. Take them home, maybe sing them a lullabye. Buy beer and an onion.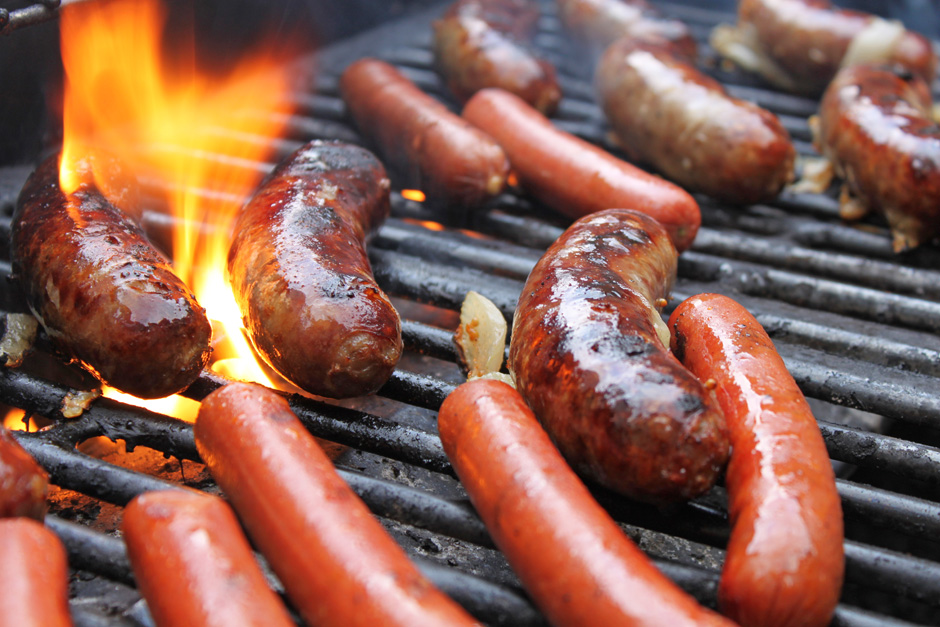 Get a large stock pot and fill it with the beer and brats. The beer should just cover the brats in the pot. You can "season" the beer if you'd like. I typically put a chopped onion and sometimes mustard seed in for added flavor. Experiment, find some new flavors; brats are meant to be fun!
Once the beer starts to boil, bring it down to a simmer. The simmer time is up to you. I've let beer brats simmer for hours — the longer they simmer, the more beer flavor the brats will absorb.
When you're satisfied with the simmer time, get those brats on the grill ASAP! From here on out, it's all up to you. I prefer mine slightly charred on the outside, but bursting with beery goodness on the inside. No matter the doneness, it'll be hard not to enjoy!