Welcome to "The Girl and her Beer!"  This is officially my first post and I'm very excited to share my experiences in adult beverage consumption.  I'll never claim to be an expert on brewing or craft beers, but know enough not to exclaim "tastes like pine needles!" after sipping a very hoppy brew.  I also don't limit myself to craft or specialty beers.  I have no problem being cheap (I have a habit of asking what the cheapest possible beer is when ordering) and can appreciate the American domestics and classics.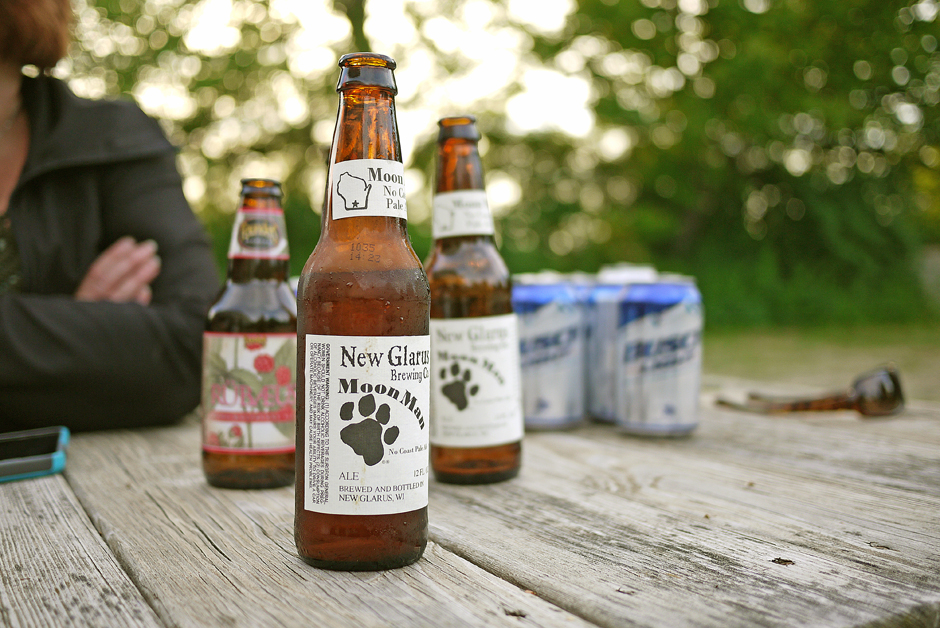 I gained an early appreciation for beer.  There was nothing like a Blatz, half slush, at break time while working on my grandparent's farm in Wisconsin in the August heat.  As I grew older, I naturally became fond of craft and specialty beers, local or elsewhere.  Now residing in Chicago, I am privileged to live near some of the country's best breweries that create some of my favorite beers: Goose Island, Half Acre Brewing, Two Brothers, Revolution Brewing, 3 Floyds, and the new 5 Rabbit Brewing Company, just to name a few.
Instead of blogging strictly about beer and their flavor profiles, I plan on sharing great recipes that use beer as well as some beer photography (she drinks beer, cooks AND takes pretty pictures!?).  Most importantly, I look forward to a hobby that requires me to get a good buzz.
Prost!