Since 1988, when the first craft brewery in Chicago opened, there's been a consistent wave of new brewers on the scene, each one having to dig deeper to bring something innovative to an ever-changing market.  While Maplewood Brewery & Distillery is hardly the first to combine brewing and distillation under one roof, they're the first of it's kind in Chicago, which brings about a unique opportunity to both differentiate themselves and show beer and spirit lovers alike just how incredibly versatile and fun their favorite drinks can be.
For former home brewers Adam Cieslak and Ari Megalis, getting set up with both a brewer's and distillery license proved to be one of the easier roadblocks to setting up shop. After honing their craft in Ari's basement, the two took the next year and a half planning the details and eventually opened their doors in 2014 under the name Mercenary Brewing & Distillery. It took a few short months before their brewing license came through, nine months later the distillation license was approved.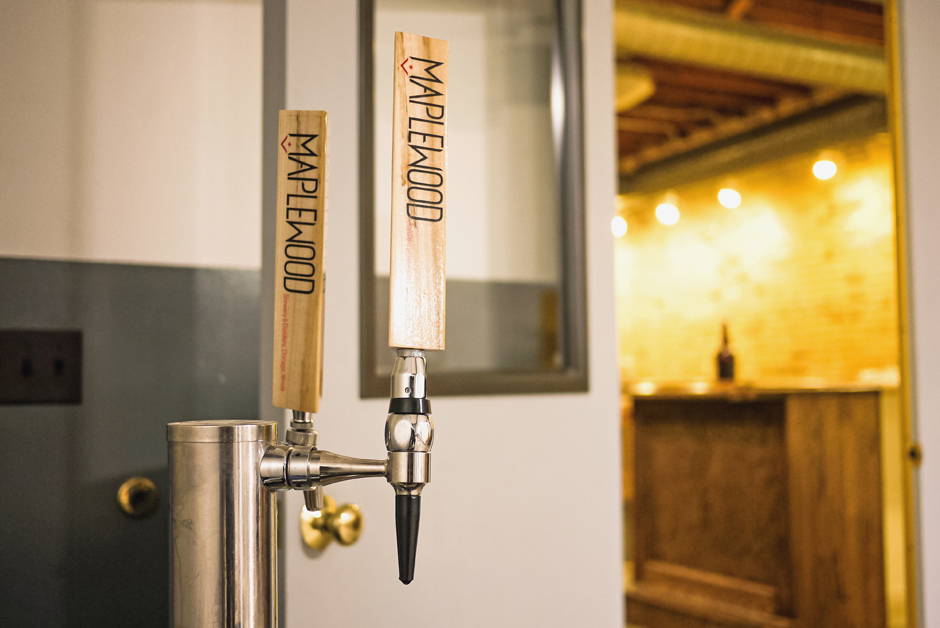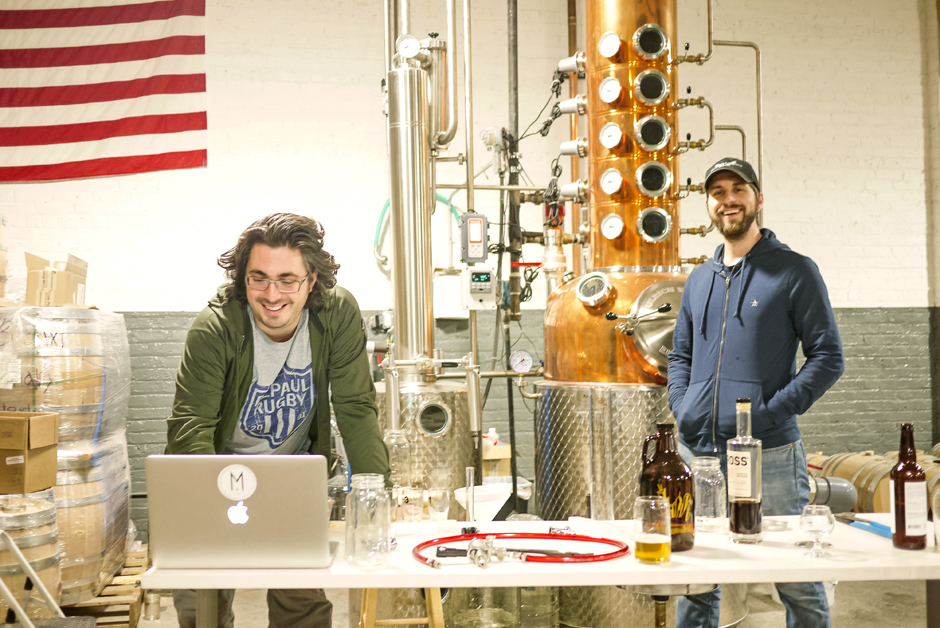 In between the timing of both approvals, Adam received an unexpected email from Odell Brewing in Colorado about doing business under the name Mercenary. They contested it infringed on their trademark for their Myrcenary Double IPA. "We tried to talk to them, showed them labels from years ago [using the name Mercenary]. The biggest part was working with accounts, and trying to get everything changed with paperwork. That part was just tedious. I wouldn't say it was a major setback, it got us some good publicity. It was more finding the time to switch out all the tap handles, you know all the stuff that you don't have time to do." The two decided to adopt Maplewood Brewery & Distillery after it's location and the former village of Maplewood, which was annexed by Chicago to help form Logan Square.
With a new name and a fully licensed operation, Adam and Ari, along with their new brand manager and brewer, Adam Smith, began building their line up. Their sixth beer, an English Browne ale called Brownie Points, will be hitting shelves and taprooms soon with three or four beers planned for the Spring to follow. Right now, their number one priority is getting the taproom operational, its pending license approval being yet another roadblock in Maplewood's ability to forge ahead. With so much potential in having both brewing and distilling capability, Cieslak's frustration was clear. "There's not a lot that needs to be done. As far as major construction, really we're just waiting on the permit to do some plumbing to put in a bathroom."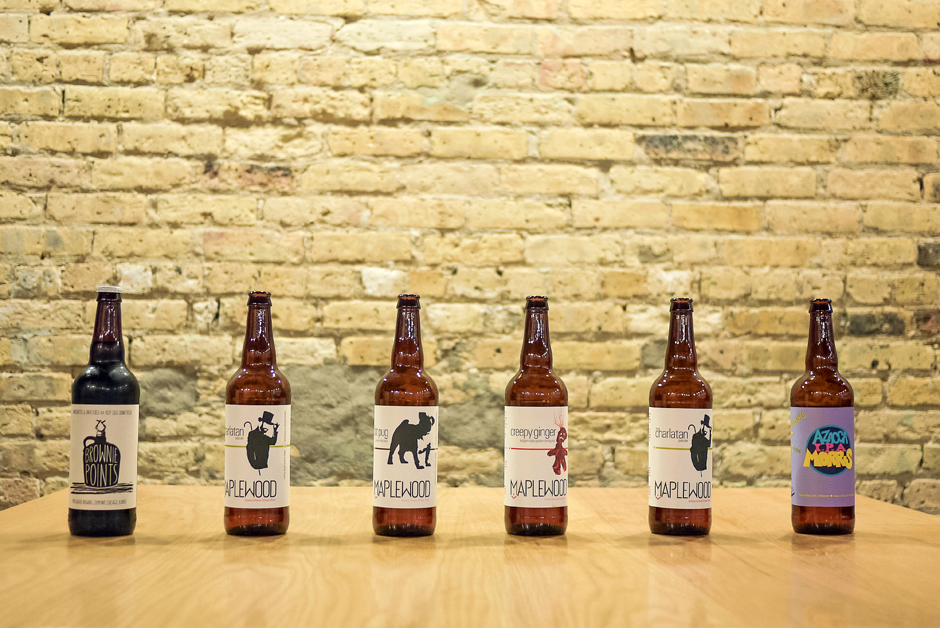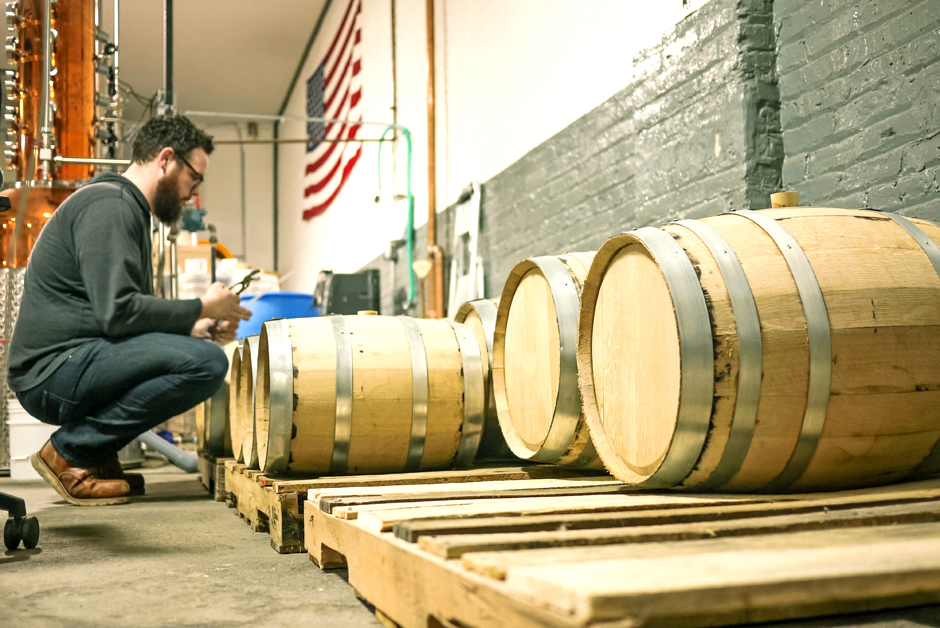 In waiting for the green light to build out the taproom, production has mostly been focused on beer due to availability of fermenters. There's always at least one billed for distilling and several barrels already in motion to be served in the taproom alongside the beer. They've experimented with beer cocktails and have been working on an imperial stout white whiskey complete with a wonderful sweet stout finish that showcases the familiar process shared between brewing and distilling. Cieslak mentioned their brewer's approach to spirits, "We lauter like you would for beer, rinse it, ferment it, pump it through the still. It's different than some popular methods of distillation but it's more the brewer's way of doing things." Or as Cieslak would call it, full-circle brewing.
"We've got a lot of fun plans. Full-circle stuff with the gins and doing beers that have whiskey influences and all sorts of stuff. A lot of people don't realize how many different ways a set of ingredients can go. You can have this thing a million different ways. We're gonna have a place where you can taste all of that together and be like, 'Goddamn, nature's awesome. Look as this stuff we can make!'" This type of duality gives Maplewood access to a crowd that might not otherwise visit brewery taprooms. While there are several from-the-source options for both fresh beer and spirits in Chicago, there's nothing that offers the versatility of having both under one roof making it a destination for beer lovers and spirit aficionados alike.
The restlessness felt in taproom purgatory is justifiable. As brand manager, Smith looks forward to his dual role with Maplewood. "I'm so excited for the taproom, too. As a brand manager for me that's a big deal, but also as a brewer it's all Adam and I talk about int he morning. 'Let's do this. Here's an idea for the taproom.'" Another idea stems from serving unhopped wort made from Golden Promise and Maris Otter English malts with a side shot of their rye whiskey on brew days. Mixing the two together has Cieslak dubbing it the Hot Scotchy. "If you mix the two, it brings out all the wood out of the spirits. It's crazy, it's like you are drinking toasted coconut. Which is fucking awesome. We've always wanted to have a place where we could do interesting stuff."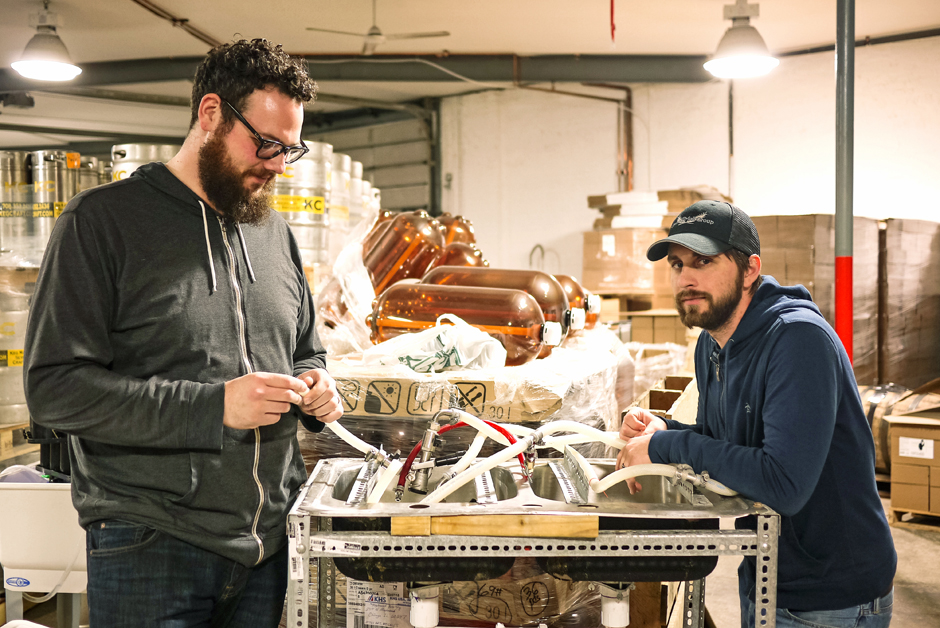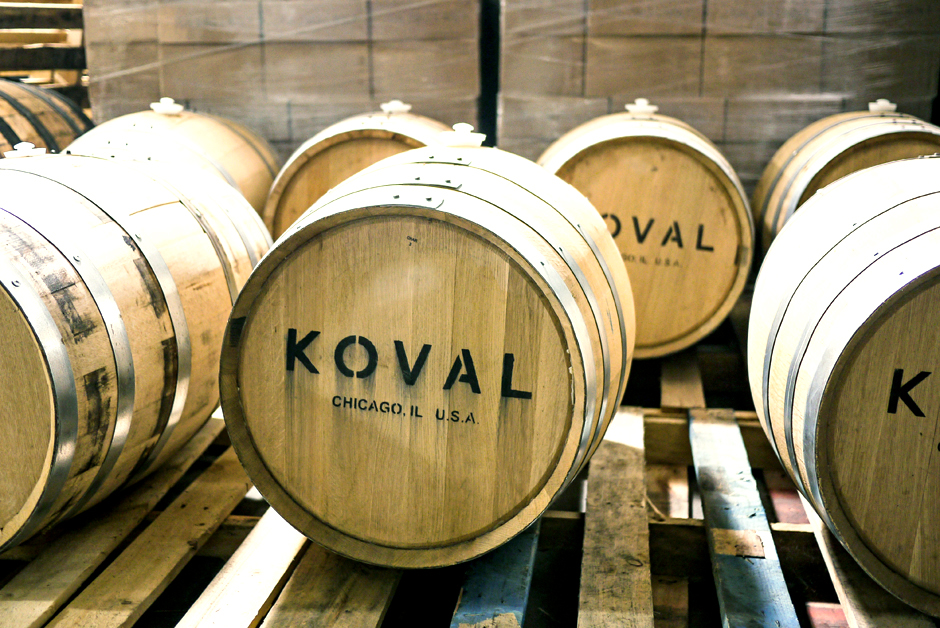 With a few hurdles cleared early in the going and the few that remain, the outlook is good for Maplewood. Cieslak hopes to double production over the previous year and continue to invest in Maplewood's growth. "All the funds right now are just going right back in. What do we need? We need another fermenter, we need money for this [taproom], we need money for a canner. Sooner or later, some barrels are going to start taking up space. We should have a good amount of growth in here before we really have to worry about [expansion]."
Maplewood has some ambitious plans in the making that aim to showcase both their creativity as well as the immense potential of blurring the line between beer and spirits. Without anything like Maplewood's model operating in Chicago and a solid line up of beer already available on shelves and in bars and restaurants, the ceiling continues to rise. Cieslak anticipates a late Spring taproom opening, which would set in motion a new phase for Maplewood that will allow their budding ideas to come full-circle.