It's not uncommon for an upstart brewery to have some growing pains before finally hitting their stride and getting comfortable. Sometimes getting comfortable means upheaval, sudden change and big risk; all circumstances that are even more common when trying to grow a business from little to no funding and passion for a common interest. After three years of limited space, functionality and capacity while making beer in Justice, Illinois, Blue Nose Brewery decided they needed that upheaval. In mid-2015, they opened doors on their brand new, fully custom-designed brewhouse and taproom in Hodgkins, Illinois and it feels like home.
David Kelley and his friends Jordan Isenberg and Nathan Garcia, three self-proclaimed beer nerds, started out brewing beer in their apartment in the Old Town neighborhood of Chicago when they decided they no longer wanted a hobby, but a profession. They opened in 2012 with just a 15 barrel capacity and quite a few issues with efficiency, most notably, how long it took to brew a single batch. According to David, it would take hours on end to get the wort to the right temperature to brew, with one of the three coming in at night to get a boil started, leaving and someone else returning in the morning to finish the brew. Needless to say, something had to change if they were going to scale up.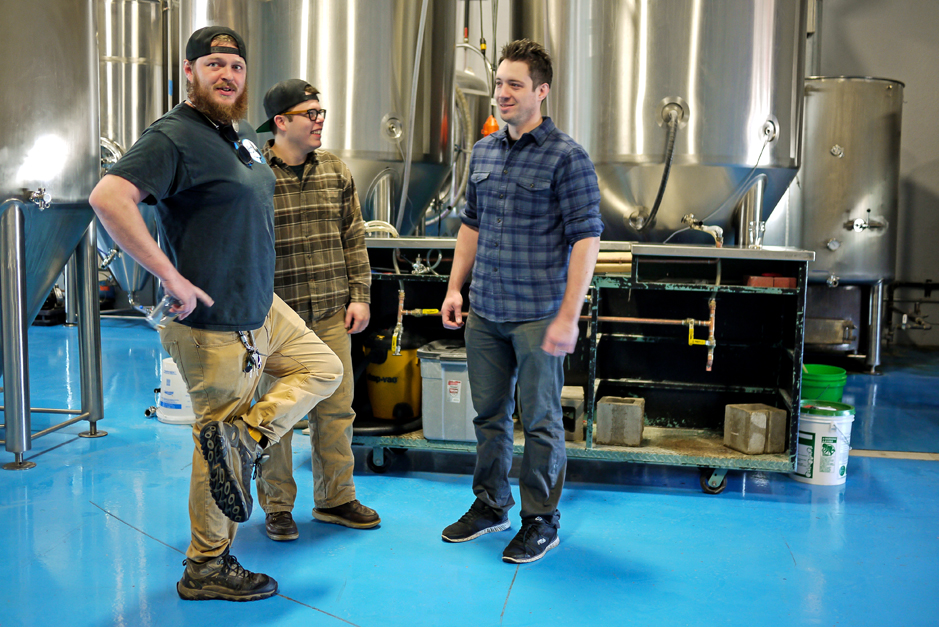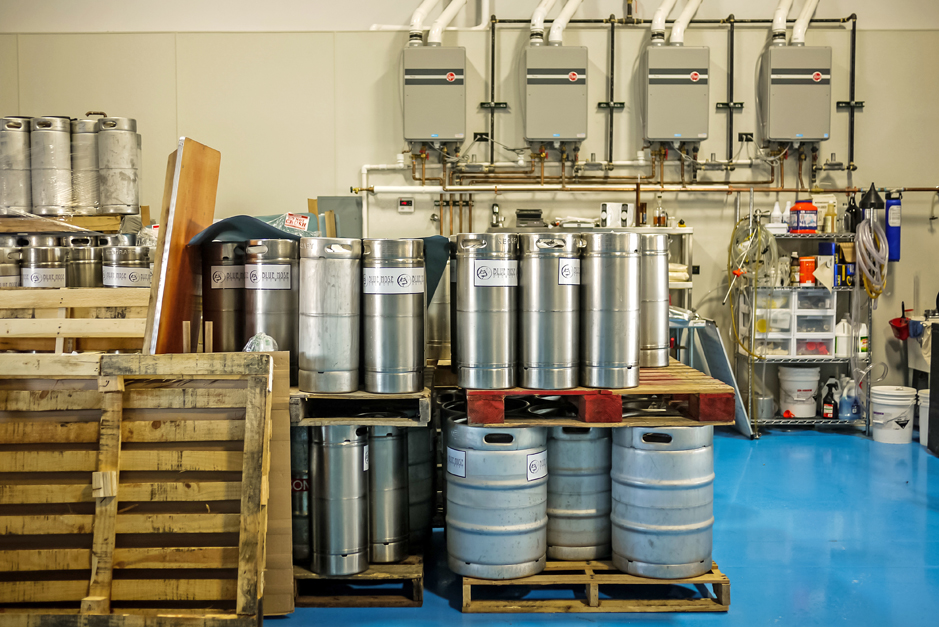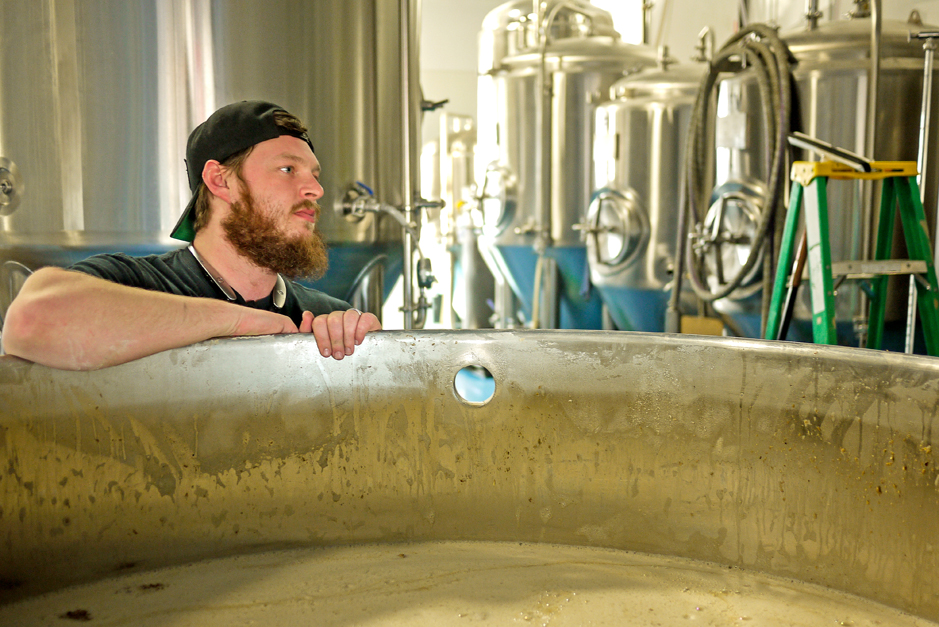 That's when David and Jordan noticed a new building going up in Hodgkins, a blank canvas that could be turned into their dream brewhouse. So they took the plunge, signed a lease and constructed their ideal brewery with a greatly improved capacity to brew, the beginning of a barrel-aging program and a big, beautiful taproom that's as welcoming as the guys of Blue Nose were when I arrived on a Saturday, not long after they opened the taproom for the day.
Spacious, bright and relaxed, they've created a home for Blue Nose Brewery that welcomes community. Big leather couches in one corner, a Foosball table in the other, ample space at the bar and a big wall with a projection screen where they hold NES tournaments and movie nights. It's a true destination, which is why it wasn't hard to spend the next four hours talking about beer for several reasons, one of them being being David's incredibly vast and in-depth knowledge of the brewing process, more specifically — yeast.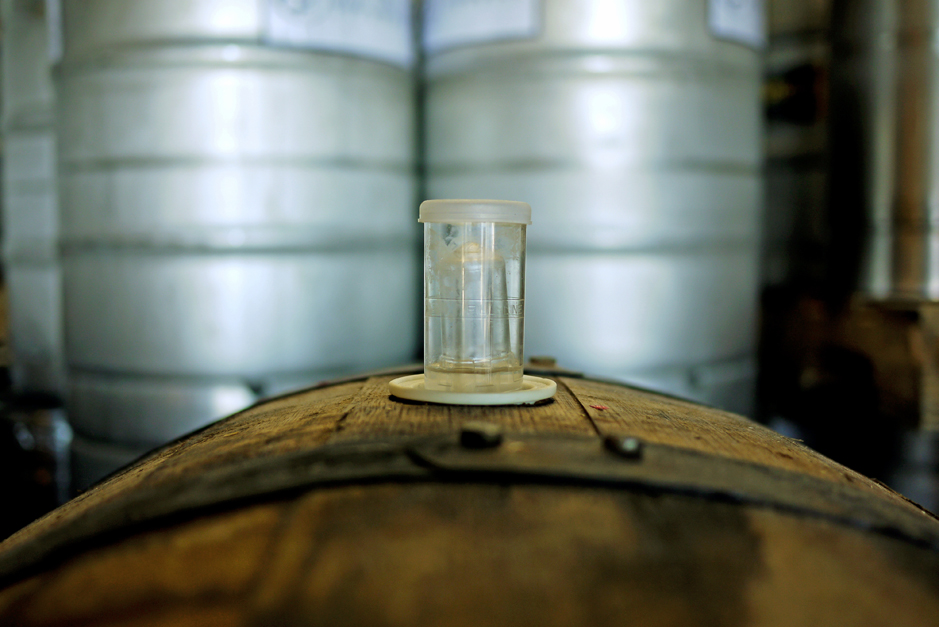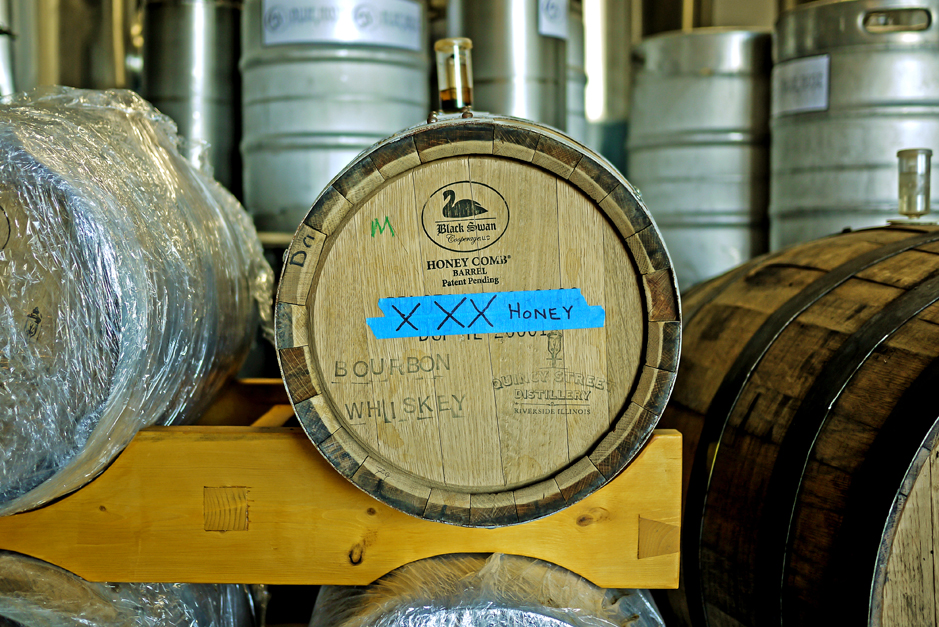 Before opening his own brewery, David spent time interning at a yeast lab in Milwaukee, Wisconsin and, as an admitted beer and science nerd, became hugely passionate about beer's miracle microbe and how it could be manipulated. That hands on experience and deep knowledge eventually led him to become a consultant for breweries, helping with recipes and teaching clients the second beer philosophy; a simple concept that's more difficult to achieve than you would think.
Beer drinkers are fickle and are endlessly searching for something new to try, which makes it less common for the same beer to be ordered twice, in succession. Why? If a beer leaves the palate coated, you feel like you need something else to cleanse it. If it's too sweet, sour, hoppy or over-carbonated, you'll switch to another beer to fix it. The second beer philosophy envisions beers that finish clean without any over-powering factor that could turn a beer drinker off, but still providing immense flavor. Blue Nose embodies this exact philosophy, creating beautifully balanced beer without compromising big flavor. That type of quality in brewing comes from an intense dedication to knowing how to provide the best environment for yeast to thrive.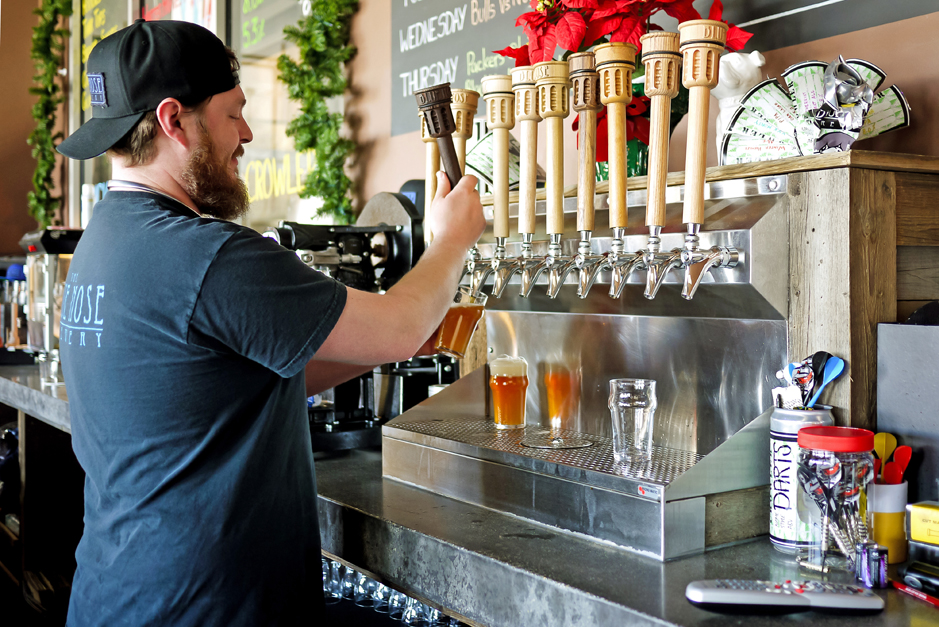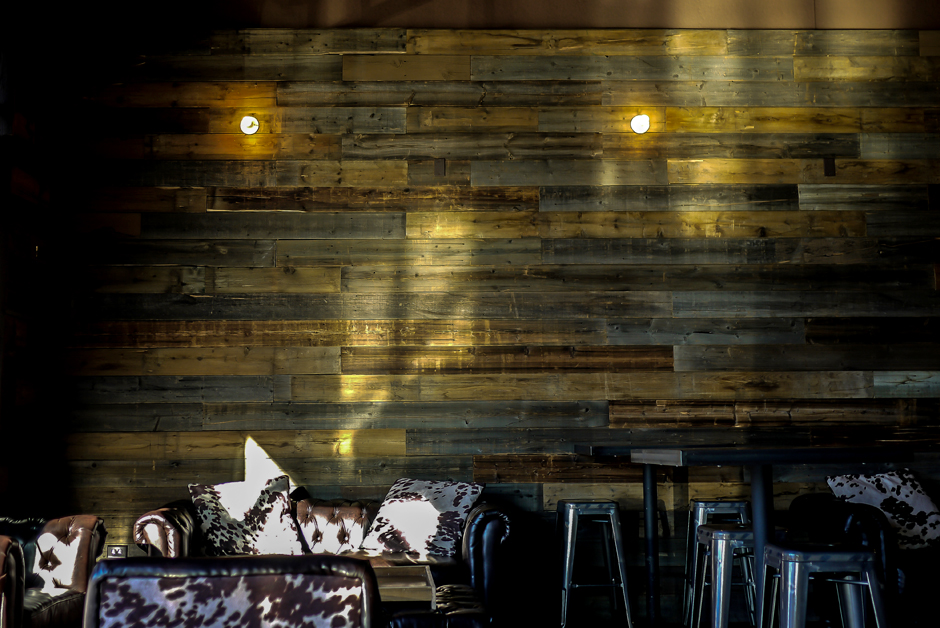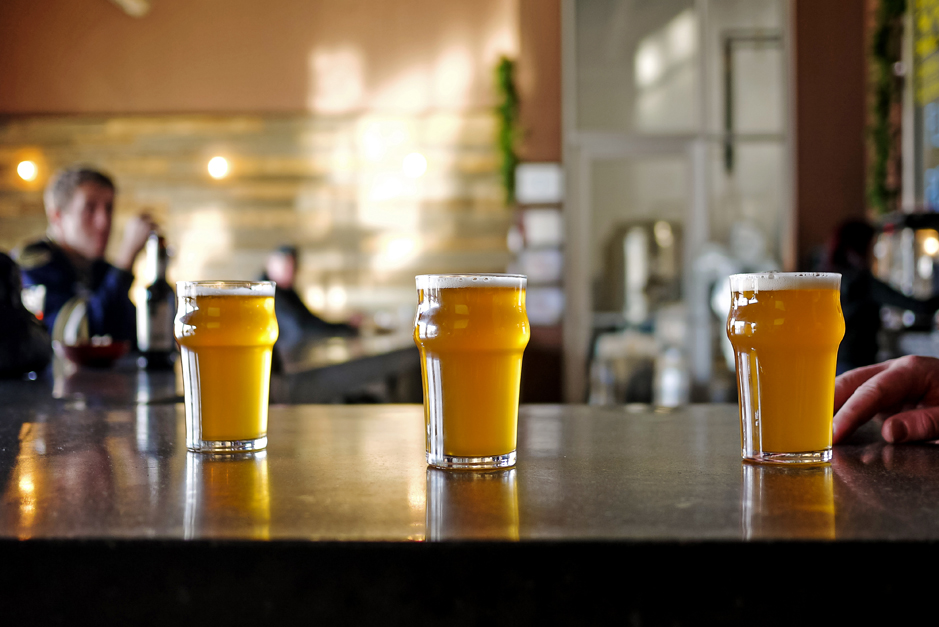 I had never tried one of Blue Nose's beers prior to my visit, but was able to see the second beer philosophy in perfect action that day. The first one I tried is Bitter Mild, one of David's favorite recipes that comes with a story. The very first time he tried home brewing, he decided to make an Irish Red Ale that would eventually be ruined when the mashtun's false bottom dislodged and rose to the top, ruining the batch. He opted for a second attempt at the Irish Red, this time a plague of bees drowned in the wort during an outdoor brewing session. A third attempt ended abruptly when he accidentally knocked over the mashtun, spilling it's contents everywhere. This recipe had to be cursed, so he decided he could no longer brew anything called an Irish Red Ale. The next time he wanted to brew the dreaded style, he decided to call it a Bitter Mild and since then, has never had anything but perfect results.
Archer Ave Pale Ale (formerly True Justice) was the second beer in my glass and hit every note you want in a pale ale. A strong hop presence on the front end, a quick and sweet fruity middle that dissipates fast and fades into a dry finish. XXX Honey, a Belgian Tripel pulls off one of the more difficult tasks of brewing with honey without making a beer that's too sweet. Similar to Archer Ave, XXX Honey starts off strong upfront with immense flavor, orange citrus and honey sweet, then quickly ends clean and dry. My favorite was the Belgian IPA with a beautiful bright golden color, nice foamy white head that offered a crisp, grapefruit flavor that would, like all of their beer, finish exceptionally clean.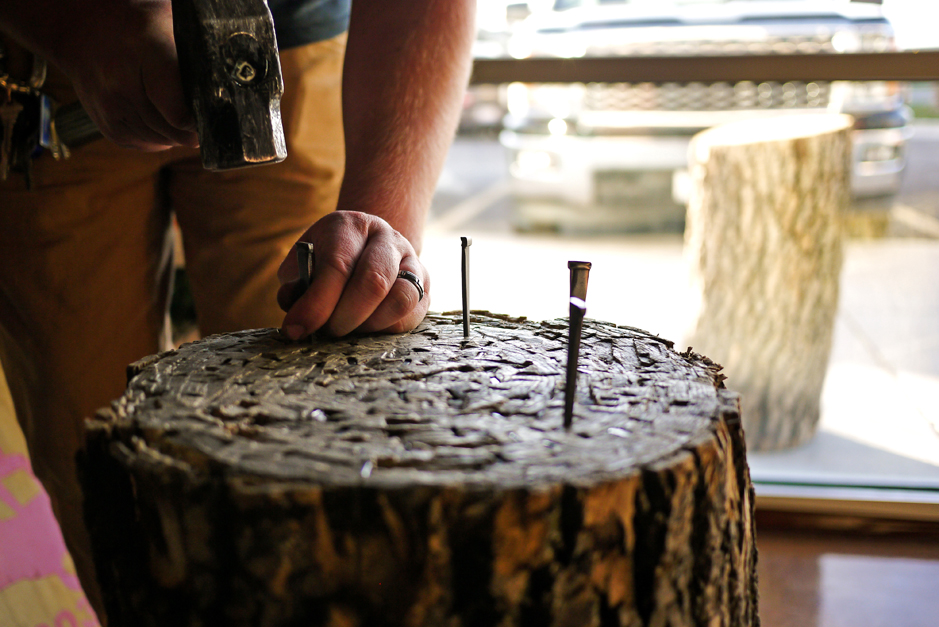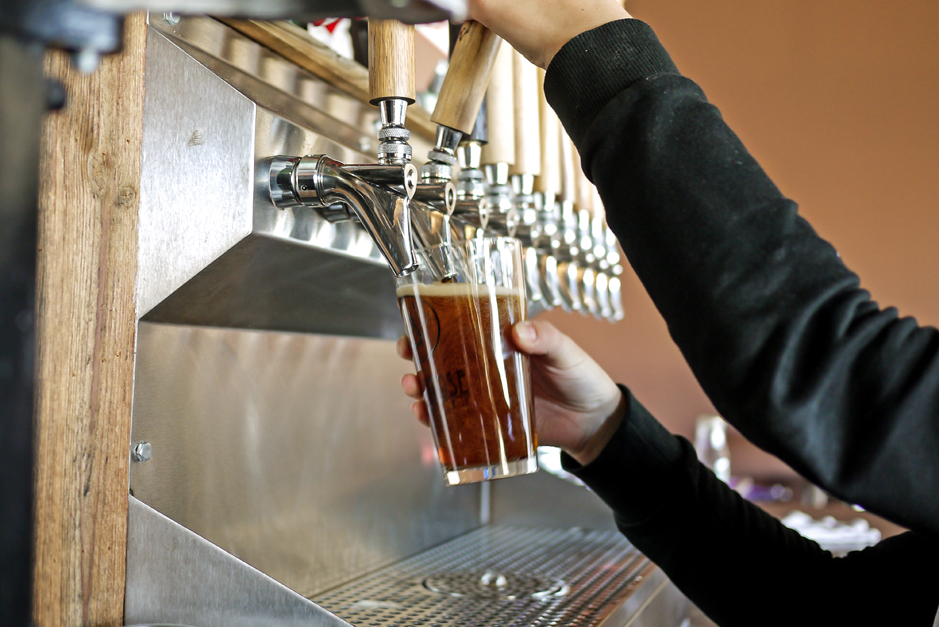 The entire time spent at Blue Nose felt like a trip to a friends place; my glass was never empty, with good people and good conversation, all in a comfortable place to hang out. Their efforts to make their brewery a place you want to return to was not in vain. There's something for everyone and every mood; privacy, community, fun and games, perhaps even a round of hammershlagen; a simple game of hammer-the-nail-into-the-log that I proved to be terrible at.
Finally, hanging out at Blue Nose came with a realization that there is some seriously under-appreciated beer being made in Chicago's suburbs. With the success of several breweries in Chicago proper in a short period of time, it's easy as a beer drinker to overlook new names we see on a beer list because we're familiar and comfortable with what we already know to be good. Do yourself a favor; when you see Blue Nose Brewery, either at a festival, on a tap list, order it. You'll want a second, I promise.