It's not uncommon to see a new name on the shelves of any specialty beer and liquor store these days. It seems like each time I go to grab some beer, a new brewery is staring me in the face waiting to be tested. With so many breweries trying to stake their claim in an ever growing and competitive market, how do you stand out — especially if you've been brewing beer since the repeal of Prohibition?
The answer to the above question is simple for Berghoff Brewery: hire Randy Mosher and John Hannfan to rework your branding and recipes. Problem literally solved. I can count the times in which I had Berghoff's beer before the overhaul: once. It wasn't bad, it just wasn't memorable which makes it less likely that I would buy it again when I have so many options available to me (I don't know about you, but it's hard to make it into my "would drink again" line-up of libations).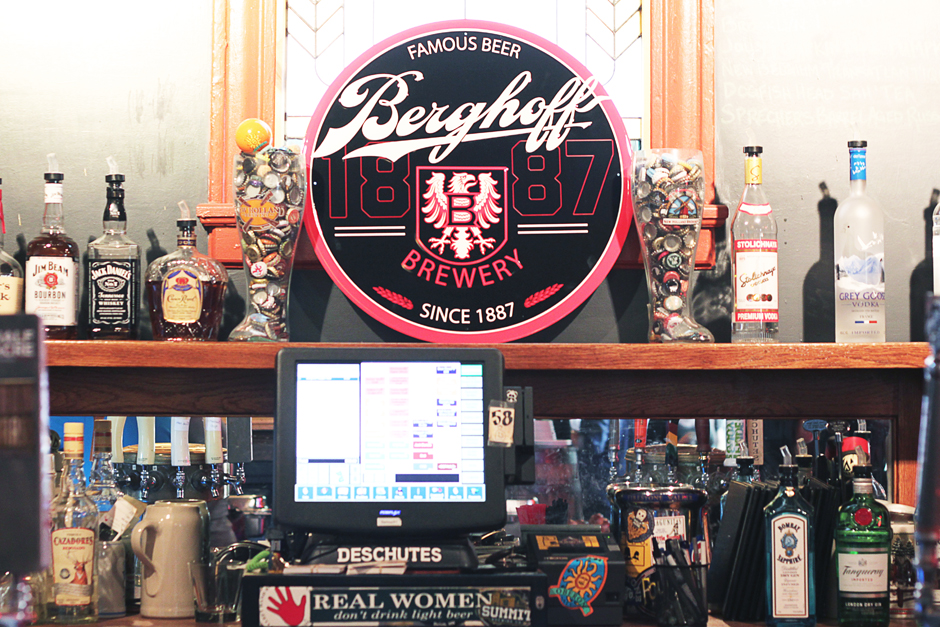 After having the priveledge of sampling the new and improved Berghoff during their launch party at Sheffields, I can honestly say that in trying four of their eight new beers, I would walk into a store today and purchase each one.
Upon arrival, I tried the Solstice Wit. As far as Witbier's go, this is a fantastic day-drinking summer session beer with a delicate but potent citrus flavor that finishes very clean and on a slightly dry note. This was probably my favorite out of the beers I tried on the night partly because it's summer but mostly because it's just a really great tasting brew.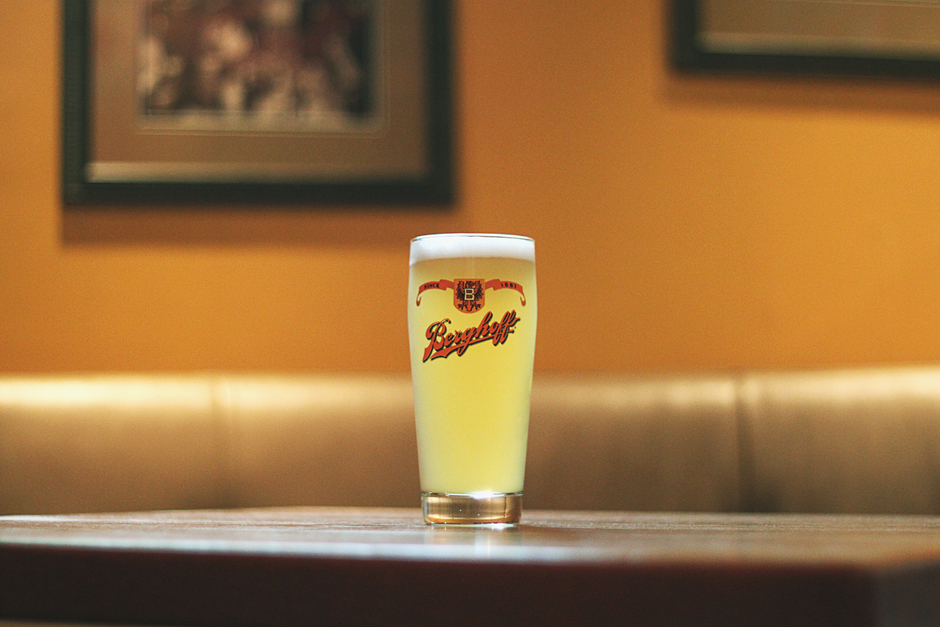 Next up was the Reppin' Red Ale which showcased a great balance between rye and hops that makes it an easy drinker. It finds the sweet spot in mouthfeel without being too heavy or syrupy on the palate. Red ales are a go-to in the fall months and I could see it working in well with my rotation of Founder's Red Rye and Two Brothers Cane & Ebel.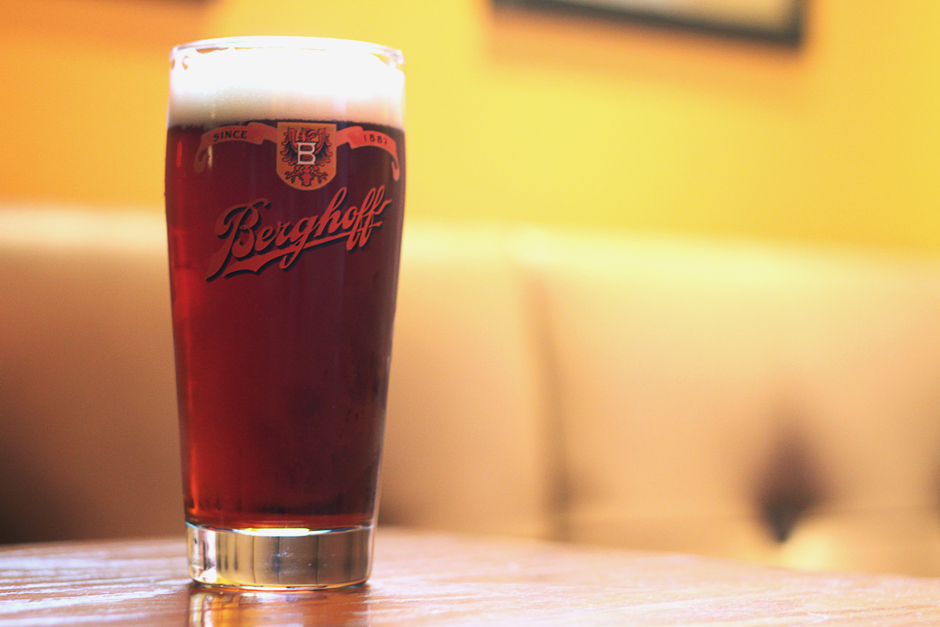 Straight-Up Hefeweizen proved to be another solid offering for your warm weather indulgence. Straight-up is a thicker, creamier, cloudier pour as you would expect from a hefe with your style-standard citrus and spice on the nose and on first sip that eventually gives way to a familar wheat finish. I mean, it's a hefe; everyone loves a good hefeweizen!
Last but certainly not least, I tried the Germaniac Extra Pale Ale — this was my second favorite of the night. At first sip, you get the malty sweetness that quickly fades to a very subtle but noticeable fruity sweetness balanced by generous amounts of hop bitterness. It's good and that's coming from a Pale Ale snob.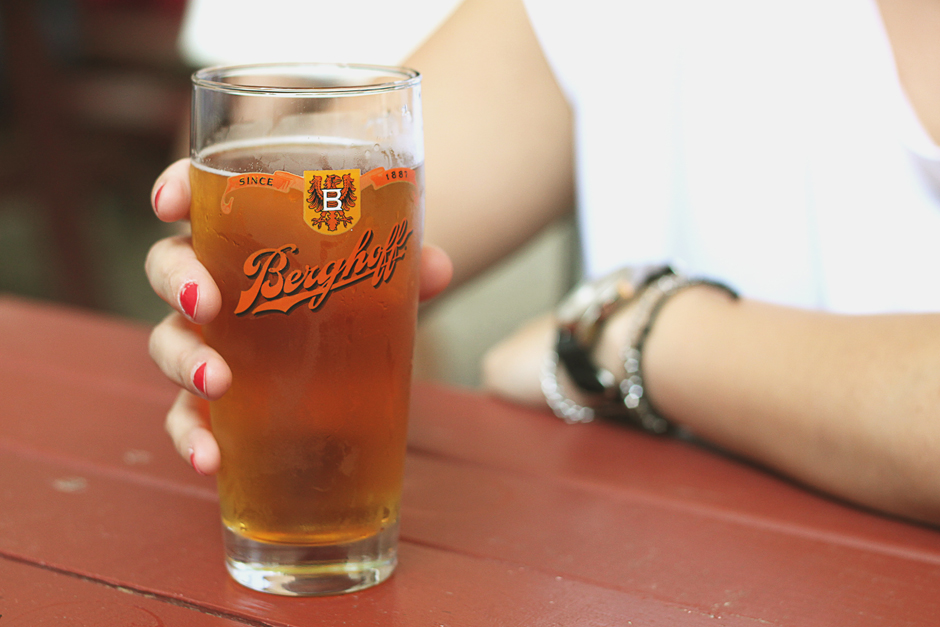 I could go into detail about the new look (it's great; traditional yet modern, etc. read more here) but honestly what ultimately matters is how it tastes. Good beer speaks volumes beyond what any label can do for it and I think Berghoff is on the right track in being able to re-engaging previous consumers while creating new, consistent consumers.