Chicago Craft Beer Week is upon us and as we all look over the official schedule, make our game plans and prepare our livers, take a moment to think about what a week long event such as CCBW means: The rising popularity of craft beer is no longer a secret or an underground movement. People from booming metropolises and small towns alike are looking for diversity when it comes to their choice in beer consumption. Those driving steady growth are enjoying the fruits of their labor, the majority of which are men.
At this point, I'm not looking to commiserate on the how and why of the lack of women in the brewing industry. Instead, I'd like to celebrate the women that are stepping out of gender expectations and joining the boys club of making good beer. How is that happening here in Chicago in 2013? By holding the first ever women organized, women focused CCBW event – "Celebrating Real Women of Craft Beer" to be held at Riverview Tavern in Roscoe Village on Thursday, May 23rd.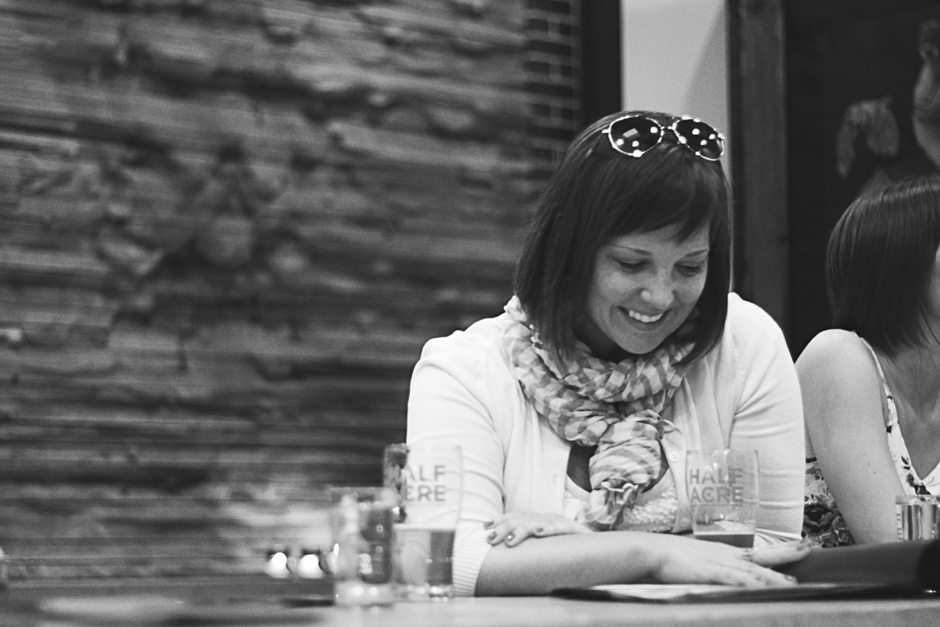 Upon hearing about the event, I asked Kim Leshinski of the Illinois Craft Brewer's Guild and Hail to the Ale to have a drink with me to get the details of, what is hopefully, the first of many future female-driven nights in beer consumption. With beer in hand at the Half Acre Tap Room, I asked Kim what had inspired her to plan the evening.
"I saw a website for a documentary called 'The Love of Beer' and it really inspired me to plan a screening in Chicago for Craft Beer Week. I got in touch with Riverview Tavern and they were very eager to collaborate with me and get involved."
Once Kim had the venue nailed down, she reached out to female brewers from a handful of local breweries to participate and received an overwhelming willingness to be part of the night. With so many brewers on board, Hayley Shine, a brewer with Rock Bottom, proposed a beer brewed by all female professional brewers, home brewers and beer bloggers at Rock Bottom itself here in Chicago.
With the ridiculous amount of happenings during CCBW, it's a big deal that there has never been an event like this and a big step forward to have a night devoted solely to the rise women in craft beer. Look forward to a fun night of celebrating a push to shift the demographic and a continued effort to put women back in the brewery. After all, we were there first!
******************
Full details of "Celebrating Real Women of Craft Beer."
Riverview Tavern
Thursday, May 23rd, 6:30pm.
1958 W Roscoe St. Chicago, IL
The ladies behind some of your favorite breweries will be in attendance including Two Brothers Brewing, Goose Island, Rock Bottom Chicago, Lagunitas, Greenbush Brewing, Metropolitan, 4 Paws Brewery, Temperance Brewing and local craft beer store, Bottles and Cans.
We will be screening the documentary "The Love of Beer", which focuses on the rise of women in the beer industry.
There will be special tappings of local beer throughout the night including an exclusive collaboration brewed by the ladies themselves.
$1 per pint will be donated to the Chicago Chapter of "Dress For Success" a charity that promotes economic independence by providing professional clothing and resources to disadvantaged women.
This is event is open to the public, no ticket required. Come out and support the Midwest's best!