I've always considered myself a burger enthusiast of sorts, if not, a sandwich enthusiast in general. So after hearing numerous good things about Burger Bar, I was a little embarrassed that I had yet to patronize the place. I was able to change that last week when I attended their Summer Beer and BBQ Bash with Brewery Ommegang. After seeing their food and beer lineup for the event, I couldn't be too disappointed about not trying a burger on my inaugural visit:
Chef's Table 1: Chicago-Style
Baby Back Ribs, Burger Bar smokehouse sauce & apple slaw. Brew: Ommegang Abbey Dubbel
Chef's Table 2: Nawlins' BBQ Shrimp
Gulf shrimp simmered in a black pepper butter sauce. Brew: Ommegang Hennipen Farmhouse Saison
Chef's Table 3: Carolina-Style
12 hour hickory smoked pulled pork shoulder, Carolina Q sauce & southern slaw. Brew: Ommegang Belgian Pale Ale
Chef's Table 4: Memphis-Style
Dry rubbed slab ribs, fried pickle chips, urban sauce. Brew: Ommegang Rare Vos Ameber Ale
Chef's Table 5: Texas-Style
Mesquite smoked brisket, lone star BBQ sauce & cowboy pinto beans. Brew: Ommegang Seduction Belgian Dark Ale
Chef's Table 6: Kansas City-Style
Brined & applewood smoked free range turkey, burnt end mac & cheese. Brew: Ommegang Witte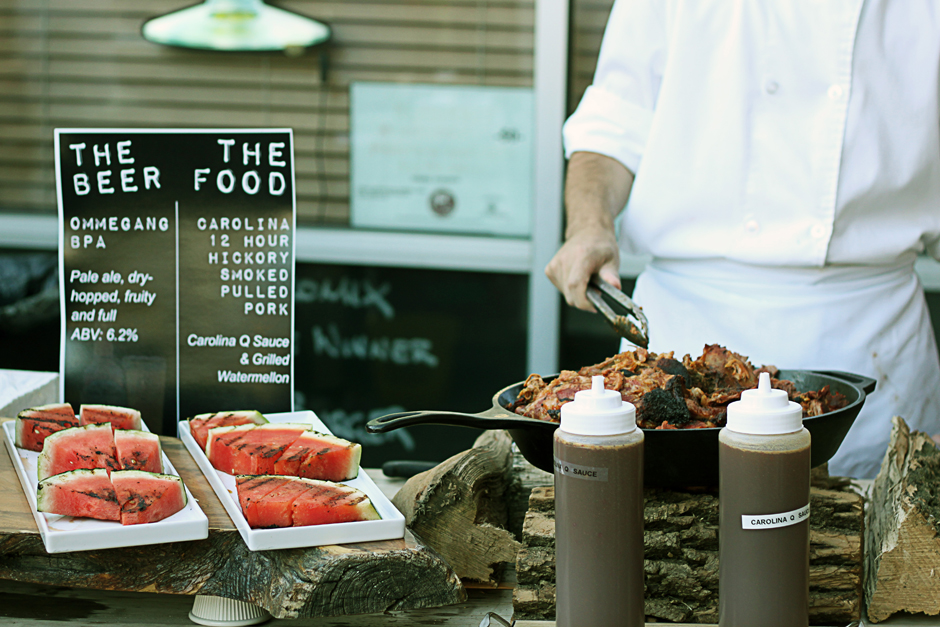 Each Chef's table was manned by current culinary students from Kendall College. All of them were very polite and gave a good quick explanation of the style of barbeque they were serving as well as its beer counterpart. The food itself was fantastic; my favorite being the hickory smoked pulled pork shoulder with Carolina style sauce; I am a sucker for a vinegar-based barbeque sauce. Its beer pairing, Ommegang Belgian Pale Ale, was a perfect match for the acidic but sweet sauce with its light and fruity citrus notes and earthy finish.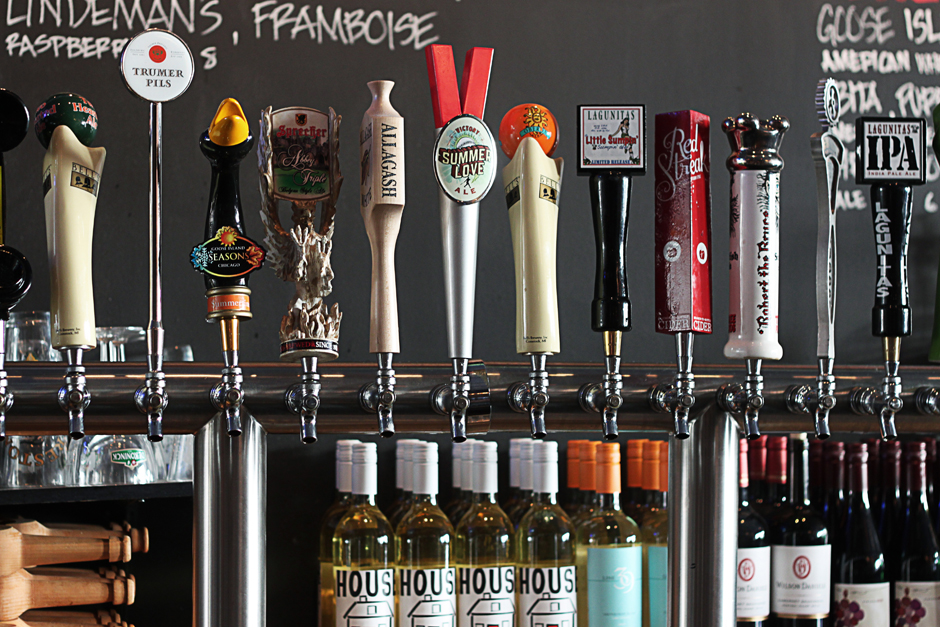 The atmosphere at Burger Bar was inviting and very upbeat. Upon arriving, I spent a bit of time at the bar which has a very modern, clean and industrial feel. Their beer selection is pretty good with 16 beers on tap and a large bottle list to choose from. A second visit was all but guaranteed in my near future the second I saw a few burgers going from the kitchen to the tables; they're HUGE and, after glancing at the menu, offer a creative list of ingredients and combinations.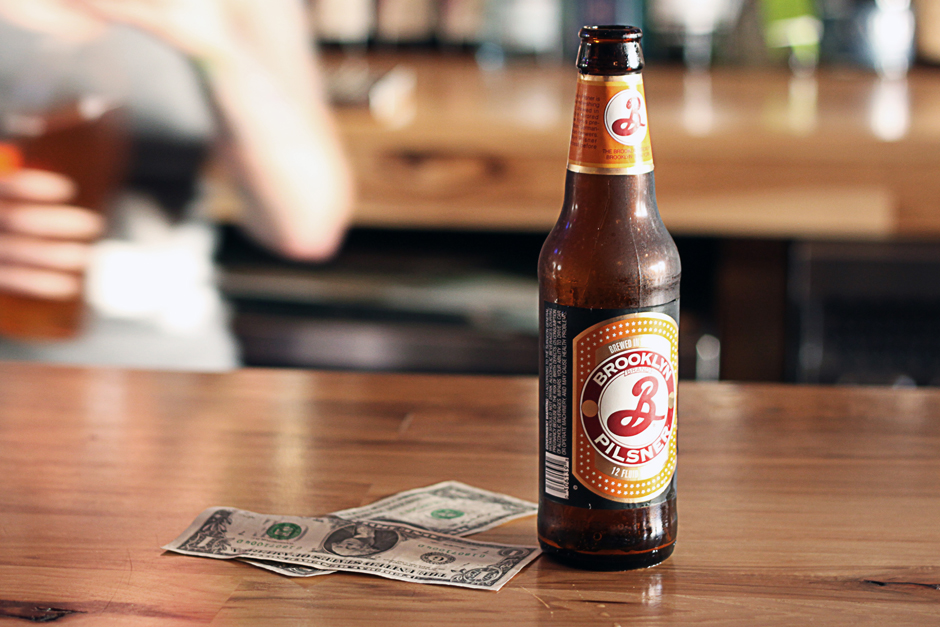 Overall, I really enjoyed the event. It was a beautiful summer evening with good food, beer, conversation and live music. The only thing that could have made it better is if I somehow had room for a burger after all of the barbeque and beer.