After completing my first home brew, I was definitely eager to brew another batch but knew there was plenty of room for improvement.  I could do the boring thing and Google every question I have for tips, but what better way to learn than to go back to the classroom?  Thanks to Dabble, I was able to do just that.
Class was held Saturday afternoon from 2PM-5PM at the future home of New Chicago Brewing (more about the location in a later post as it proved to make the trip to the Back of the Yards neighborhood even more worth while).   We were introduced to our instructor, Paul, who works as a high school History teacher by day and beer lover by night — not only teaching home brewing classes in both extract and all-grain, but also writing for the Chicago beer blog Chi Town on Tap.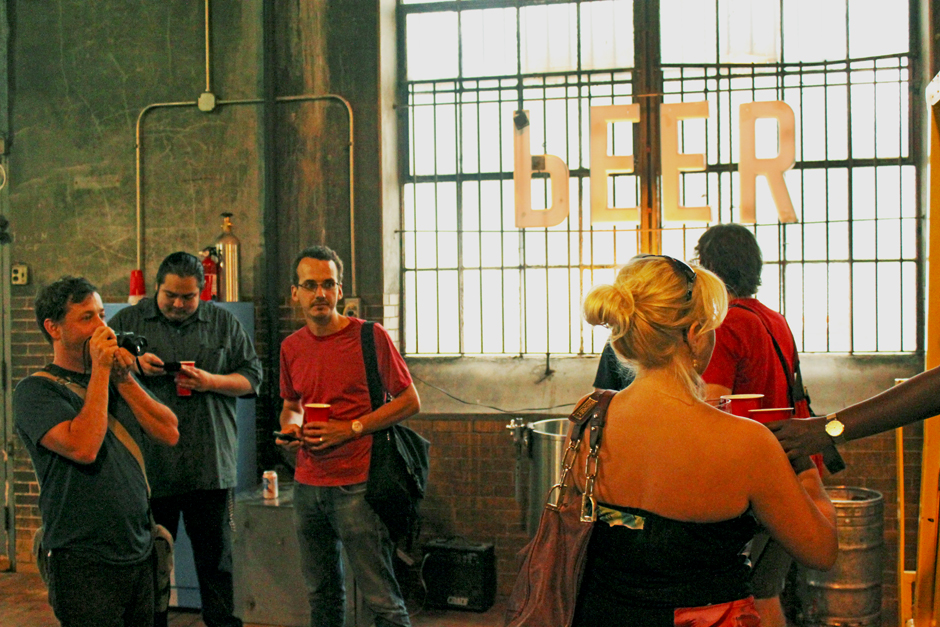 As a first rule of home brewing, we were encouraged to enjoy beer in order to stay hydrated during the process.  I am not one to ignore my biological needs, so I quickly indulged in Finch's Golden Wing Golden Ale, generously provided by our instructor.  We were then told that we would be brewing an Irish Stout. The brew itself went very well.  Paul's obvious knack for teaching showed as he explained each step and its purpose.  He also answered questions thoroughly and was sure to get everyone involved from steeping, to adding the extracts and hops.  Each ingredient was passed around between classmates so we could both smell and taste test them as Paul described how each contributed to the flavor profile of the beer.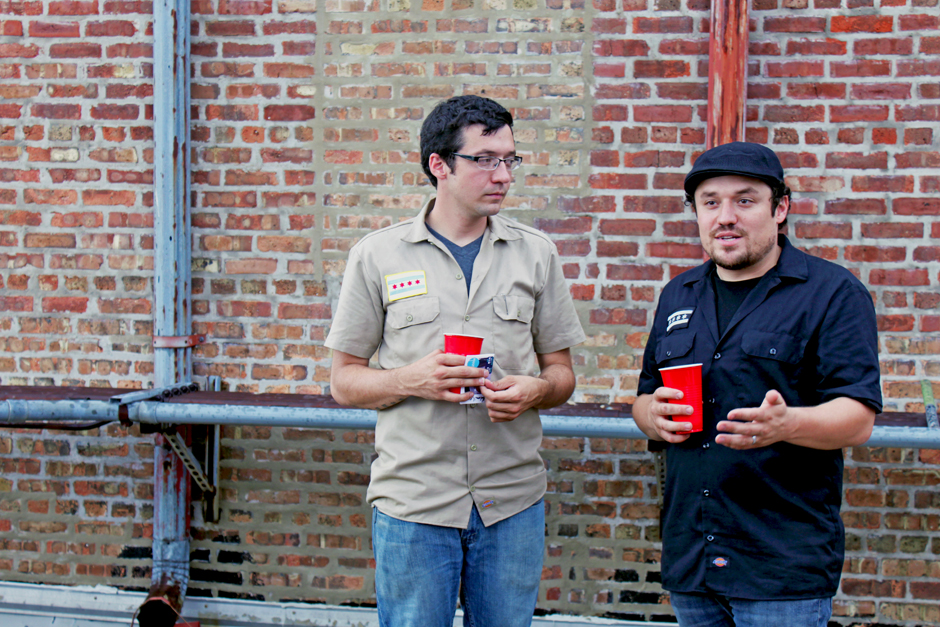 In addition to reinforcing what I experienced during my first attempt at extract brewing, Paul offered very helpful hints on numerous steps.  First, he encouraged all of us to ditch the dry yeast included in most kits and go with liquid yeast.  The benefit of liquid yeast over dry yeast is the increased amount of yeast cells, which offers a more thorough fermentation period.  The next bit of information I took away was putting the hops in their own steeping bags.  Clearly, this is to limit the amount of sediment floating around making conditions favorable for a clearer, purer finished product.  I also learned that the wort needs to be aerated prior to adding the yeast, again, making sure the yeast has optimal conditions; happy yeast = happy home brewer a few weeks later.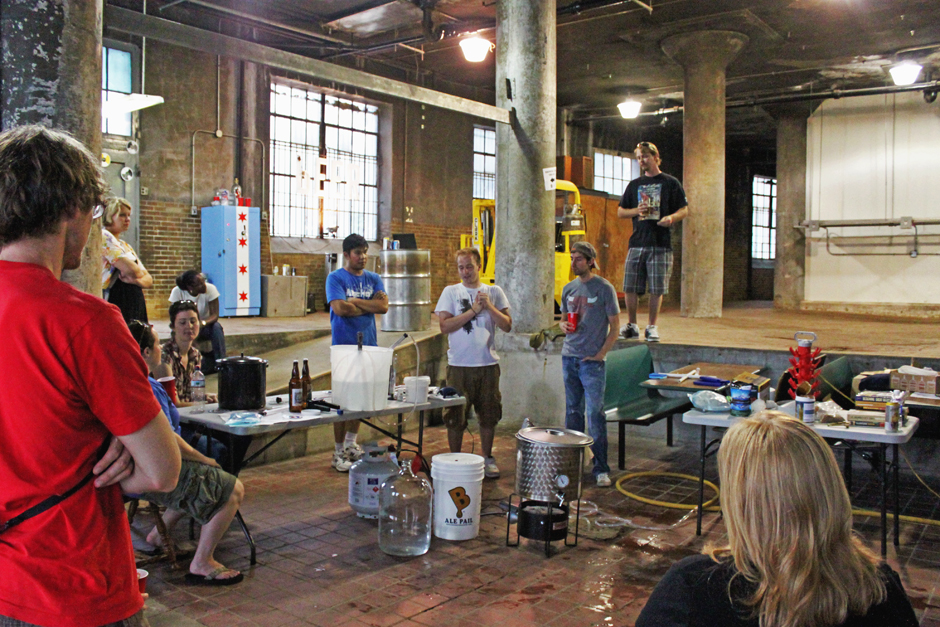 Overall, the entire experience went above and beyond expectations.  The class itself got me even more excited for my next batch of beer (which I promptly purchased the next day) so I could try my hand at what I had learned.  It's a great experience whether you've yet to brew a single drop of beer or you've got a few brews under your belt; you're bound to take a lot of useful information away from Paul's class.  Kudos to Paul and kudos to New Chicago Brewing for providing such a unique venue for a home brewing class.  If you've got the time and money, I'd recommend signing up the next time classes are available.