I often consider myself mentally obese meaning most of my thoughts are focused on when I get to eat next, what it's going to be and how it's going to taste. This is typically how I come up with recipes; what do I want to eat and how do I want it to taste? It always starts with the final product in mind, and if I'm lucky, it'll actually turn out when I stumble through figuring out how to make an idea edible.
This last weekend, I decided to finally bring a recipe to fruition that has been snowballing in my brain for the last six months or so. When I say snowballing, I mean the recipe started as an attempt at beer french toast, which is really nothing new. The longer it sat in my brain without action, the more I decided needed to be added to the recipe to make it more original. Thus, Three Floyd's Moloko milk stout french toast with a Founder's Breakfast stout stuffing and Lindeman's Framboise lambic reduction was created.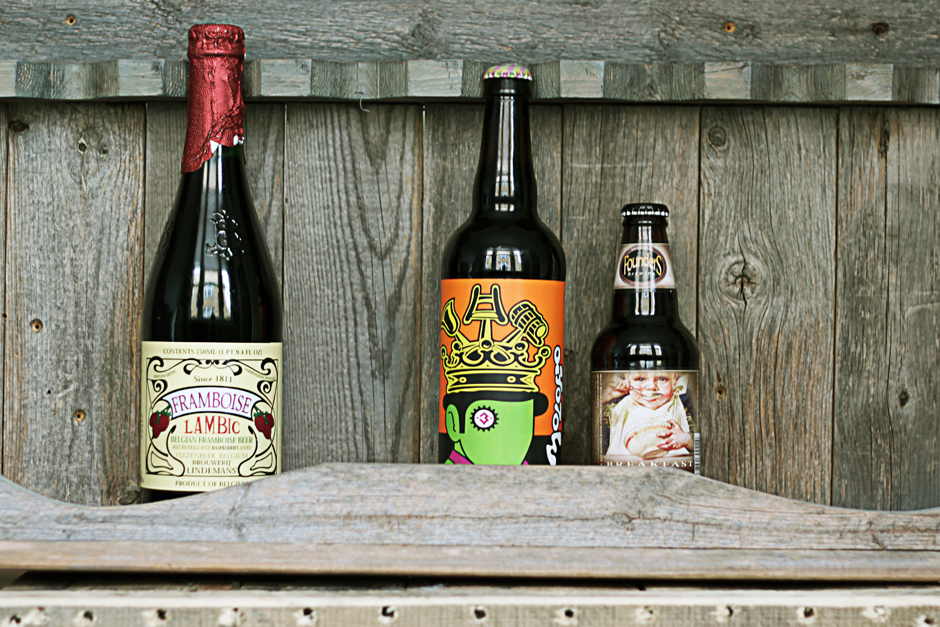 Beer stuffed french toast
Here is everything you need and the steps to make stuffed french toast.
Breakfast Stout French Toast Stuffing:
12 oz. whipped cream cheese
6 oz. coffee stout
Powdered sugar
1 tbsp chocolate syrup
You may want to prepare this the evening before you plan on making the french toast to really let the flavors develop and to let it thicken. Add cream cheese and slowly add beer to taste. Add a squeeze of chocolate syrup and sift a bit of powdered sugar to taste. My stuffing resembled a beerish flavored cheese cake. Put in refrigerator until you're ready to top your toast.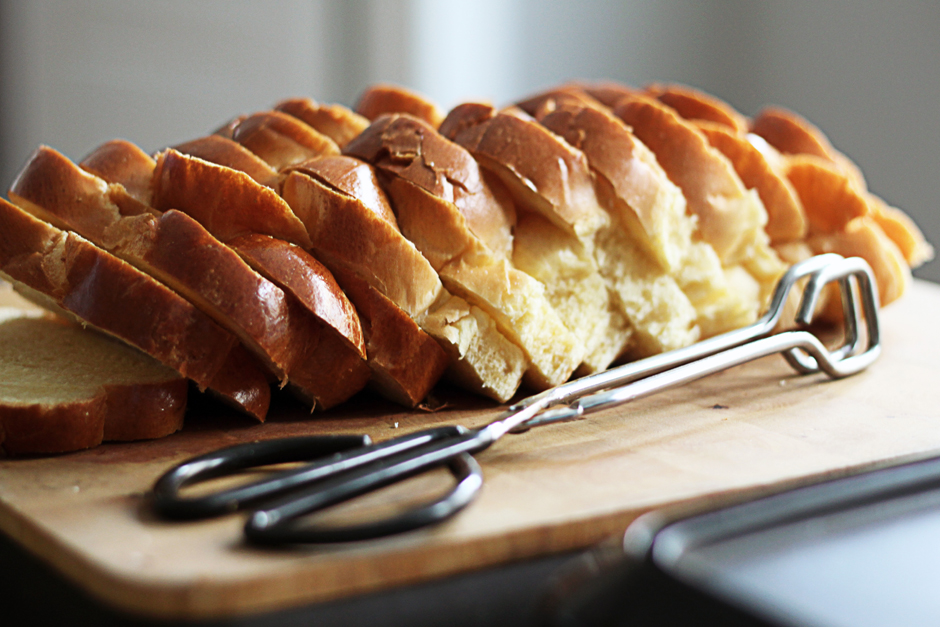 Framboise Lambic Sauce:
1 bottle lambic (I used Lindeman's Framboise)
Add to a sauce pan and bring to a boil for about 45 minutes. If you'd like to help thicken the reduction, add some corn starch. Before adding to the reduction, mix about a tablespoon of corn starch and some water in a separate bowl. Make sure it is mixed well and add to the lambic. It should reduce nicely into a thin syrup.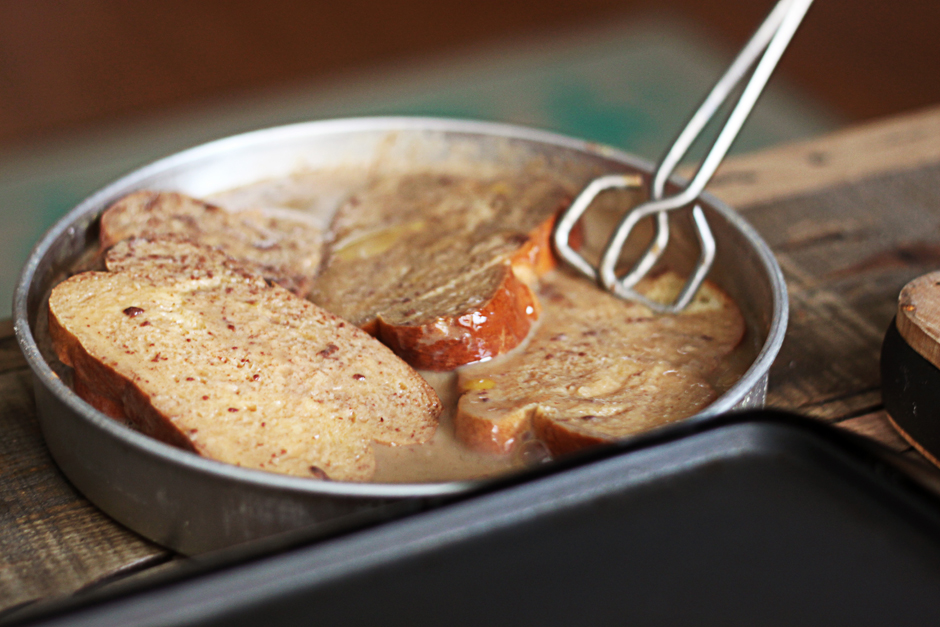 Milk Stout French Toast:
1 loaf challah bread
5 eggs
1/2 cup milk
1 cup milk stout (I used Three Floyd's Moloko)
1 tbsp. vanilla extract
Cinnamon to taste
Add eggs, milk, stout, vanilla extract and cinnamon to a bowl and whisk well. Cut the the challah bread into 1 inch thick slices and soak in the egg mixture making sure both sides are coated well. Add the bread to a pan/skillet/griddle and let it sit for about 3 minutes on each side or until golden brown.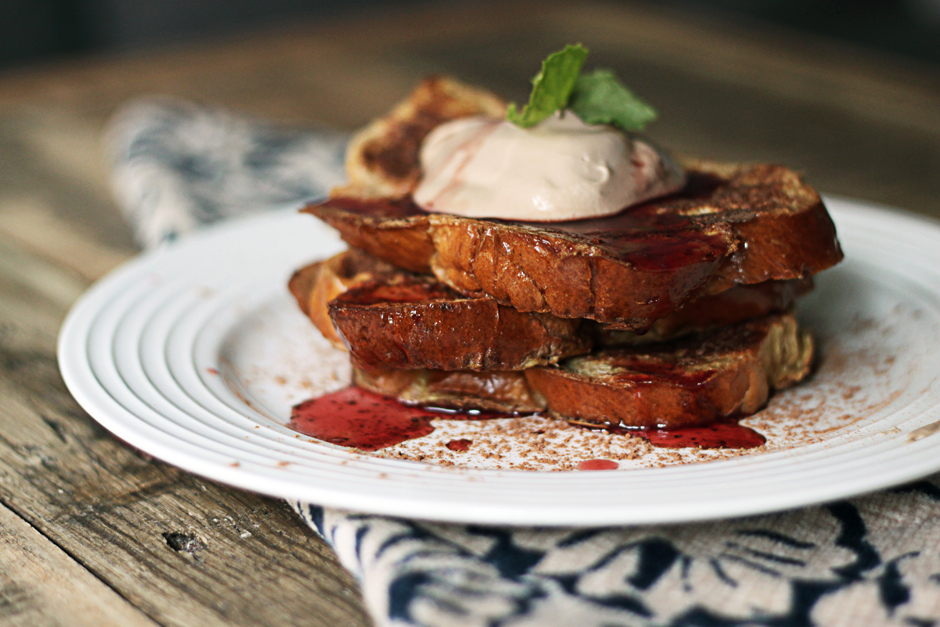 Top the french toast with your "stuffing" or spread it on each slice like butter and stack. Drizzle the lambic on top and devour. The toast has a noticeable sweet flavor on it's own from the the milk stout while the stuffing brings a slight bitterness from the beer and a tang from the cream cheese. The lambic sauce really steals the show with an intense and tangy raspberry flavor that somehow perfectly complements the toast and stuffing. Quite a nice departure from mundane weekday breakfast, if I do say so myself.