Goose Island has caught a lot of flack from big-beer-phobics over being acquired by AB InBev in early 2011. Many feared the quality of the beer would suffer or that InBev would get rid of popular beers and turn Goose Island into the next Budweiser. So far, none of the above has happened and Goose Island is only working harder to prove that it is still brewing beer for the right reasons. So when Nik with Chicago Beer Geeks invited me to check out out Goose Island's new release from the Fulton & Wood series, I didn't think twice.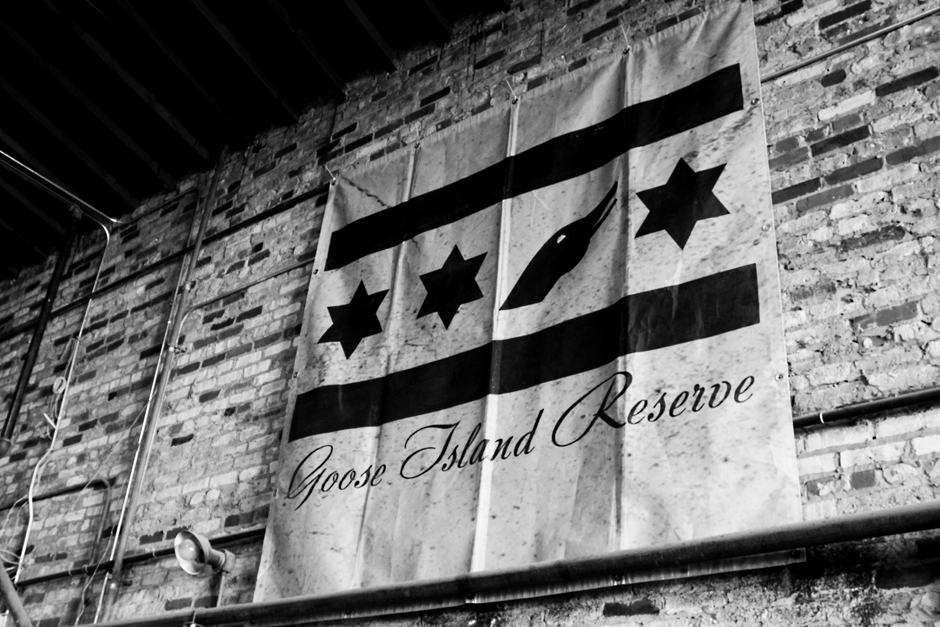 "En Passant" is the second release from the F&W series (preceded by a Helles Lager called "Old Town Yard"). The trio who brewed En Passant, Joel, Keith and Claudia, call it a "nod to the Old Fashioned cocktail;" brewed with two types of rye, Columbus hops, blood orange juice and blood orange peel this beer is as unique as it sounds.
As a standalone beer, En Passant is very subtle and refreshing; nothing about it screams blood orange or overwhelms with notes of rye, but there's enough of both to catch your tastebuds through the finish. At 4.5% ABV, you could sip this all day, unless of course, you take the advice of En Passant's creators and pair it with a bourbon chaser. Not wanting to disappoint, Goose Island had a rep. from Templeton Rye Whiskey pouring small chasers to accompany En Passant. That is when it gets to the next level.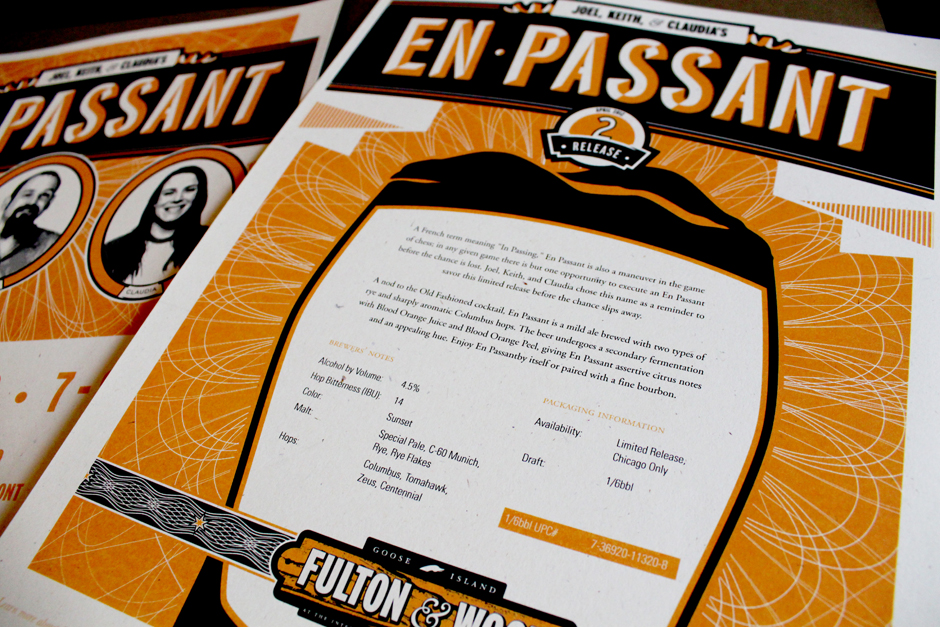 A sip of Templeton before a swig of En Passant brings out a whole other complex flavor profile. Each subtle ingredient is amplified, but still delicate. The rye is slightly more apparent and the citrus flavors take on a pithy bitterness. I'd be lying if I didn't say the whiskey improved the dimension of En Passant greatly, helping it's flavor closely resemble a true Old Fashioned.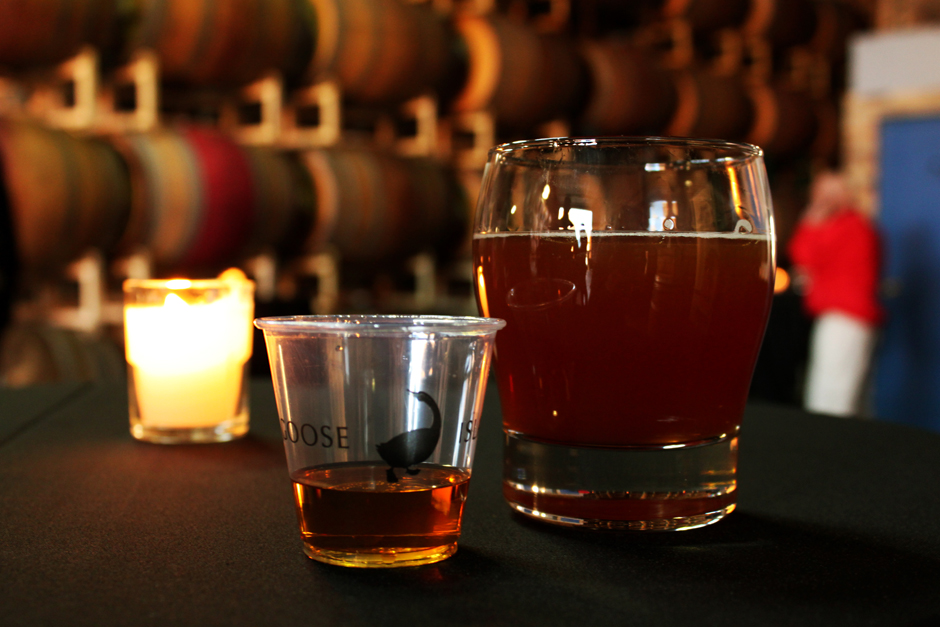 En Passant was the star of the evening, but the entire event itself was a great success. Standing among hundreds of barrels of beer and exposed brick made for great ambiance and, as usual, the company of beer folks was excellent.  The only moments of silence were had when the guys indulged in multiple helpings of meat pie.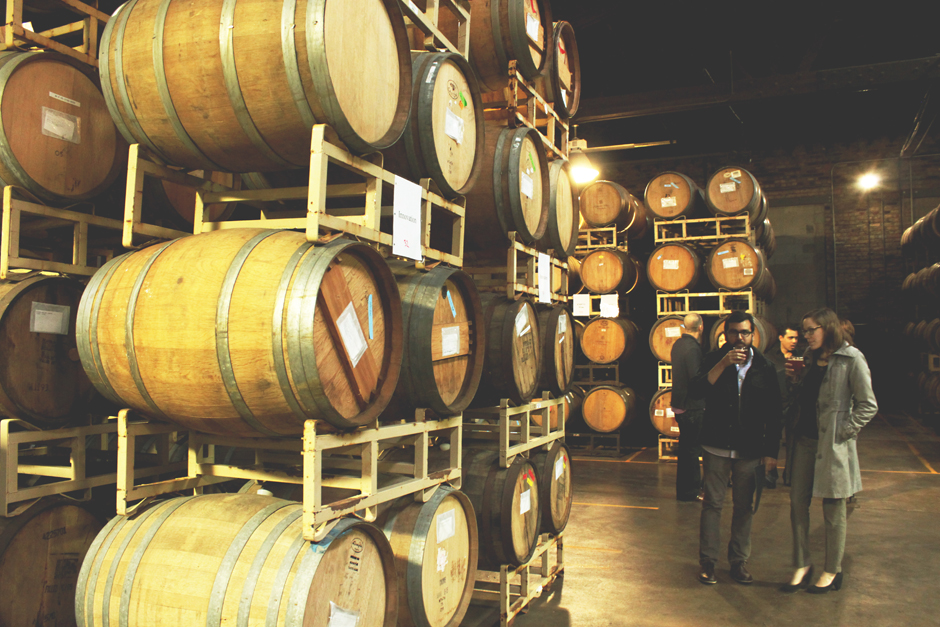 At one point in the evening, Goose Island Brewmaster, Brett Porter, spoke briefly about the confidence he has in his brewers to be innovative and make great beer that will put to bed the notion that you can't be corporate owned and put out a good product. After having the priveledge of trying En Passant, I have no doubt that the remainder of the Fulton & Wood Series will do nothing but impress those who doubted the passion, care and attention to detail with which Goose Island brews beer.