It's been a long time since 1856 when the Roundhouse opened to facilitate the railways in Aurora, Illinois. After more than 100 years of locomotive repair, maintenance, and pioneering the Westward expansion of the freight system, the shop closed down in 1974 only to go abandoned until 1995 when Walter Payton purchased the building, turning it into a restaurant and entertainment complex.
Fast forward to present day where a new, familiar tenant resides. Two Brothers Brewing (Warrenville, IL) purchased the Roundhouse on May 2, 2011 and opened for business on June 18, 2011. The one thing I took away after visiting for lunch this weekend was how endless the possibilities are.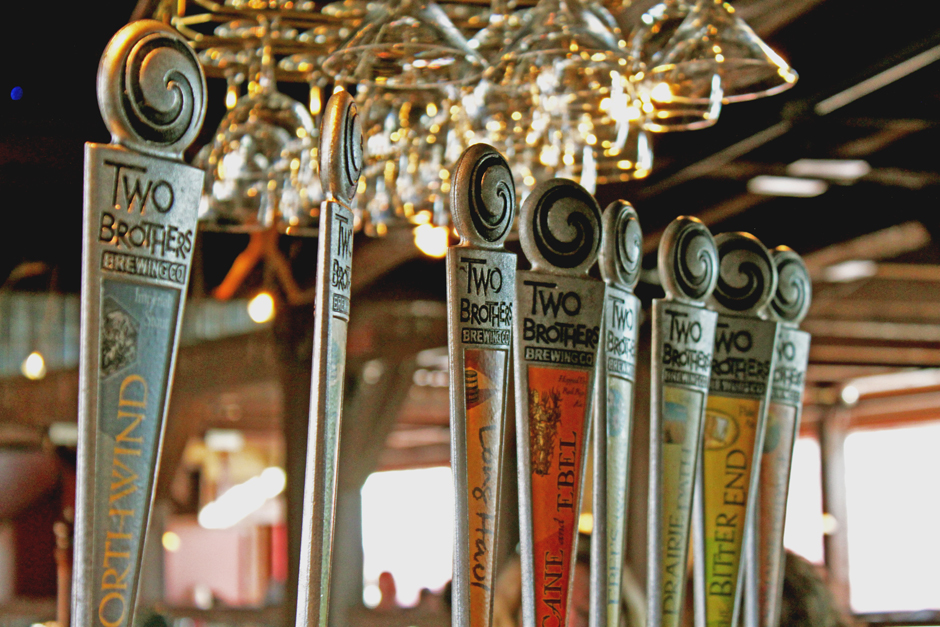 First, this place is huge; 70,000 square feet huge and has tons of character due to its historical past. It offers a full sit down restaurant, multiple functional bars and banquet rooms, an outdoor courtyard complete with a large gazebo, massive outdoor fireplaces and myriad seating. The unbelievable part is that Two Brothers have barely even begun to settle in.
One of the things you first notice when you walk in are the old brew tanks, bottling lines, and kegs left behind when the building was still Payton's; already sold. All new brewing equipment is set to be delivered and installed in May.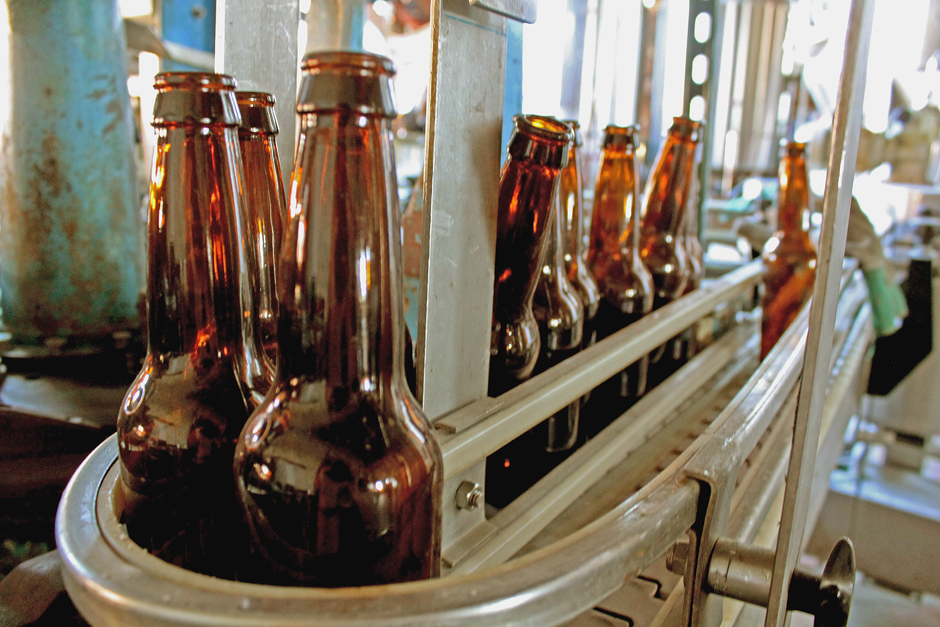 Second, the gastropub is legit. The menu is locally sourced, organic, seasonal, and delicious. I tried the tempura-battered green beans, which came with a ranch dipping sauce. The green beans tasted fresh, the batter was light and well-seasoned, and the house-made ranch had a dill flare – great appetizer. For the main course, I ordered the fish tacos; lightly battered Monterey Bay-certified sustainable Dover sol, pickled radish, cabbage, diced tomatoes, and cilantro. There was also a sauce to top it off, but I couldn't tell what was in it. I just know it tasted great and was what "made" the dish; best fish tacos I've had. Other highlights include a soft pretzel accompanied with a house-made stone-ground beer mustard. Awesome.
I also had the privilege of having a few pints of the last official batch of Resistance IPA as we know it. It's not disappearing completely, rather, the recipe will be tweaked a bit. No worries, though. Their new IPA, Outlaw, will be released as Two Brother's first canned beer this Spring, followed shortly by the release of Hop Juice Black Double IPA to keep the Chicagoland area fully stocked with hoppy brews.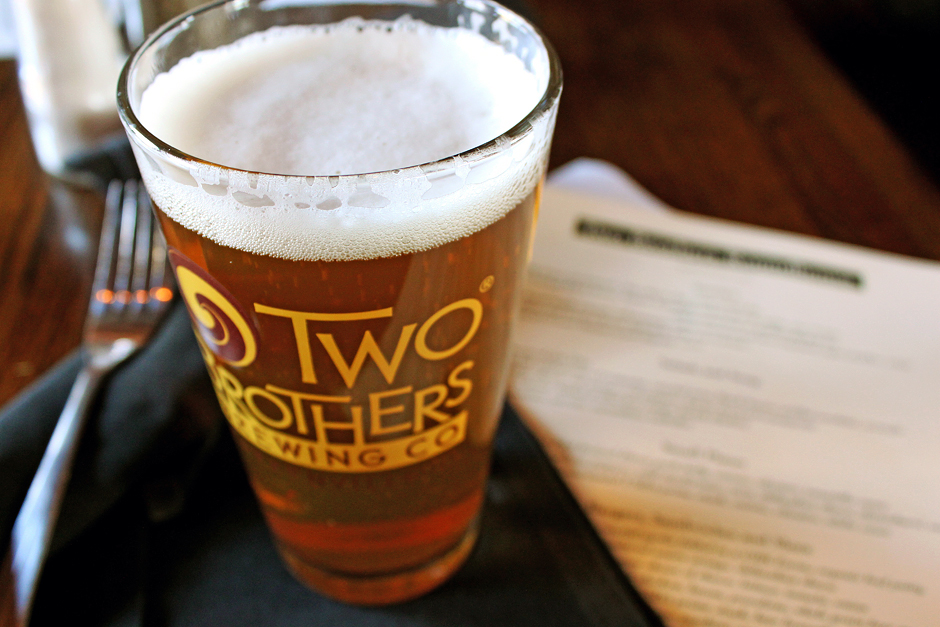 Third, Two Brothers will be holding its third annual Hop Juice festival at the Roundhouse on June 2, 2012. A handful of bands have already confirmed their presence at the festival. Most notably, Hanson (yes, these guys) are rumored to play, which will surely bring out the seventh grader in all of us. This festival should be a great day for anyone interested in a summer day full of outdoor music, good food, and most importantly, good beer.
Two Brothers is really doing some cool things. In addition to buying the Roundhouse, they're planning a line of sour beers. No estimated timeline on the sour line-up, but keep your eye on the beer scene in the suburbs. With all of the happenings in Chicago, it's easy to forget the great stuff happening just West of the Windy City.