Since it's summer, it's likely that you're spending 90% of your time going from cookout to cookout, exercising your growing neighborhood popularity. It can get quite tedious following guest etiquette at these things; is it BYOB, do I bring a side dish or appetizer, is a speedo acceptable attire?
I can at least help with the appetizer — two words: BEER DIP. Calm down, take a deep breath, I'm about to elaborate.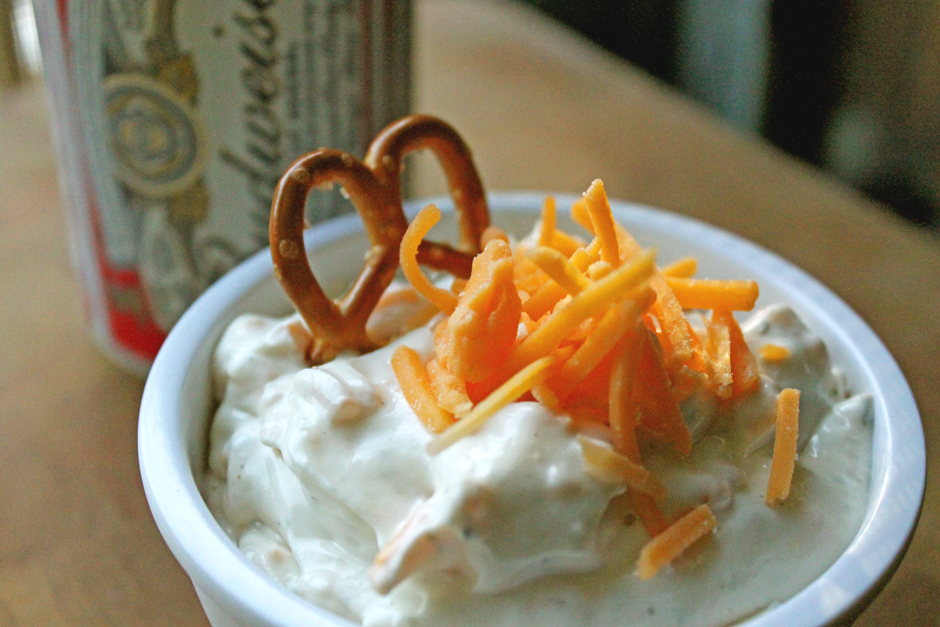 Easy Beer Dip Recipe
16 oz of cream cheese (2 bricks)
1 packet of ranch seasoning
Shredded cheddar cheese
A bag of pretzels
Beer (Coors/Miller/Bud etc. for best results)
Mixing bowl
Get a bowl and put the cream cheese in the bowl (take the cream cheese out of the fridge about an hour before making the dip). Stir it up to get an even consistency then add the ranch packet and stir. Start adding the beer in small amounts and stir in between pours. If you add too much beer too fast, it will get soupy and you'll never get invited to another cookout and they'll probably take your birthday away.
Once you're satisfied with the amount of beer flavor, feel free to drink the remainder of the bottle/can as a reward. You've earned it! Next, add the shredded cheese — as little or as much as you'd like and stir like mad. Dip a pretzel in the dip and put the pretzel in your mouth. Welcome to your new addiction.