Welcome to The Girl and her Beer! Am I an expert?  Not at all.  Do I love beer?  Yes.  I'm just a girl with a deep appreciation for beer.  I do not limit myself to craft beers, micro-brews, or specialty barley pop.  I drink it all — the good, the bad, the ugly and most importantly, the cheap.
I gained an appreciation for beer early in life.  There was nothing like a Blatz, half slush, at break time while working on my grandparents' farm in Northern Wisconsin in the August heat.  As I grew older, I naturally became fond of craft and specialty beers, local or elsewhere.  Now residing in Chicago, I am privileged to experience the incredible growth of the craft beer industry that allows me the opportunity to imbibe in some extremely unique, innovative and sought after beer. Most importantly, I enjoy having a hobby that gives me a good buzz.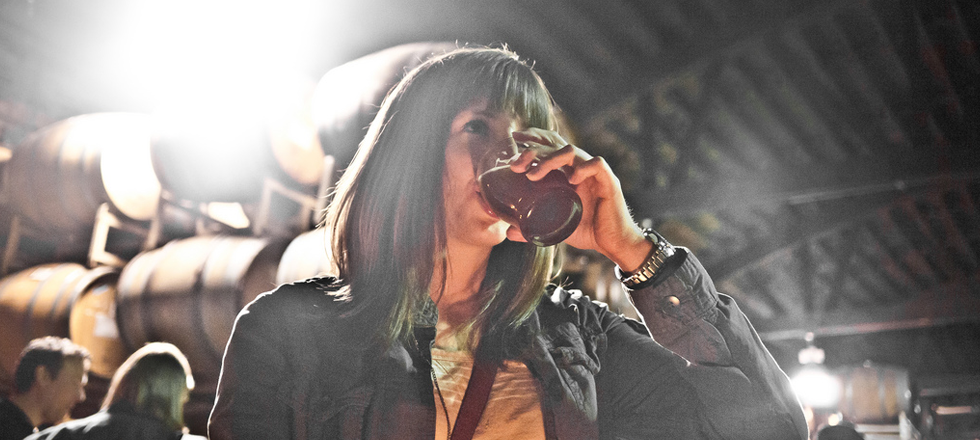 Photo by Michael Kiser of Good Beer Hunting.